A Creative Mess
A Creative Mess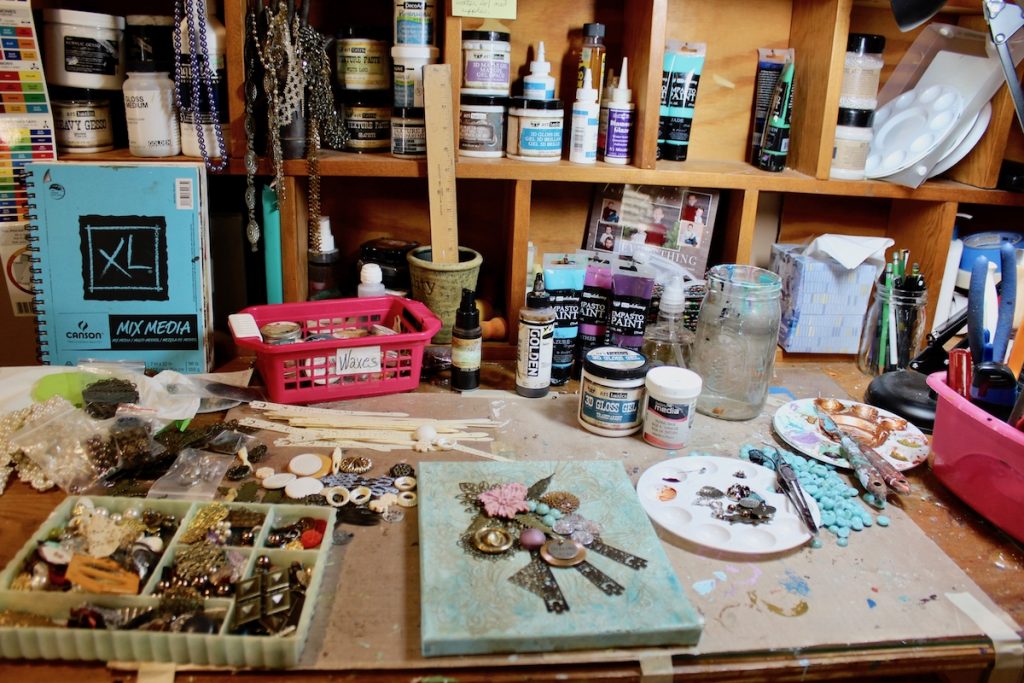 There's no way around it. When I'm designing Assemblage Wall Art, things on my worktable are a mess. It's an organized mess but I'm sure there are those who would argue that it just looks messy.
This art form requires not just one palette knife but several – same with tweezers, palettes, paint brushes of varying sizes and types, and the tools of the trade – wire cutters, measuring tape, metal cutters, scissors (at least two depending on purpose), bottle sprayer, box cutter, level, adhesives (definitely more than one), dimensional paste, and paint – not just a blue, yellow, green, red and so on but sets of paint – one metallic – one brighter – one or two your usual paint choice – and another that reflects light differently depending on position. And that's only the beginning!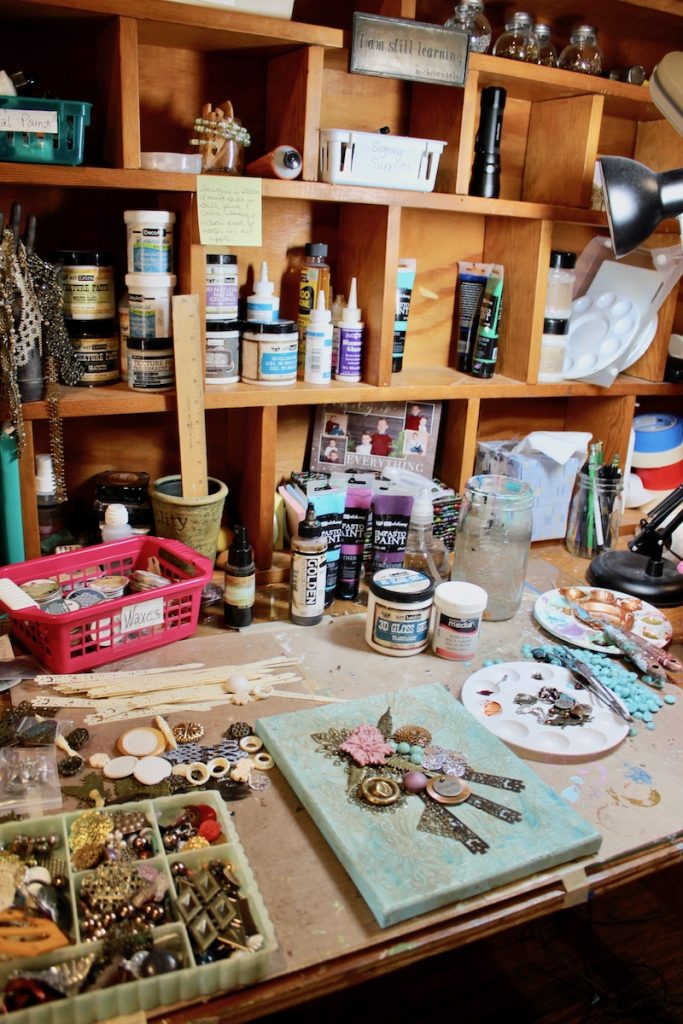 Then you have your canvas and your design elements. I must have choices as I design. So, that means lots of little pieces laying out to inspire me as I choose each addition. And then, metal paint and metallic waxes in case I want to age or highlight a particular piece.
And then there are the special lights, craft mat, jars for water, wet wipes, paper towels – well, you get the picture.
And I savor it all. This is MY place – my space for creating – my place to escape – my world.
Happy Creating!
Vicky