This page lost its formatting in a recent WordPress update. All of the photography remains – it's just sized oddly.  We're working on it!
Thanks.
Vicky
I call my works of art Assemblage Art on Canvas. They could also be tagged Mixed Media but assemblage more accurately describes the process of creating these intricate works of art…
Assemblage Art – an artistic form or medium usually created on a defined substrate (insert canvas here) that consists of three-dimensional elements projecting out of or from the substrate (canvas). It is similar to collage, a two-dimensional medium.
Enjoy this gallery of my Assemblage Canvases that are now residing in their new home.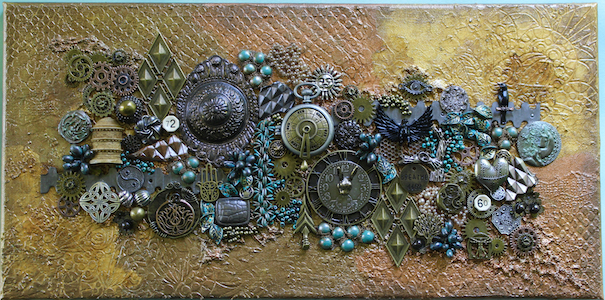 A Collage of Found Objects – 2018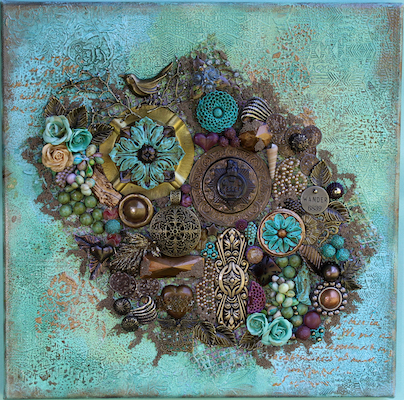 The Lovely Blues – 2018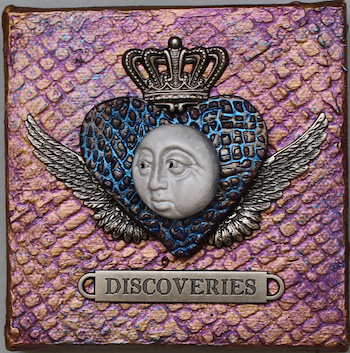 Steampunk Moon King – 2018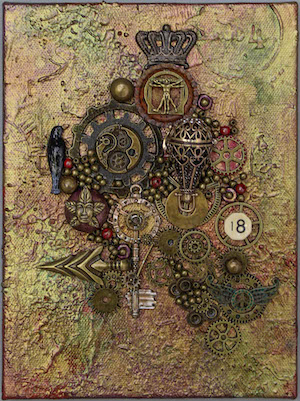 A Balloon Ride – 2017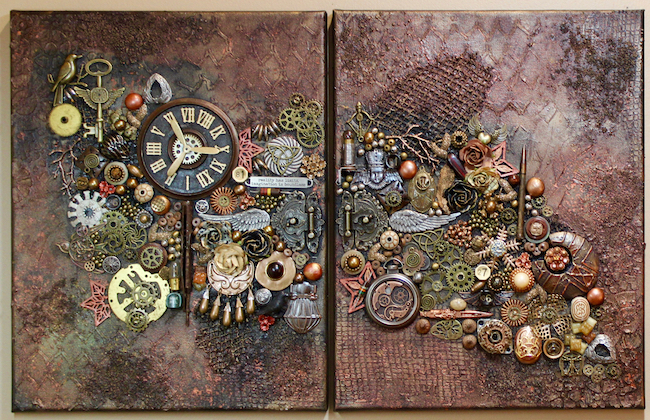 Two for One Steampunk – 2016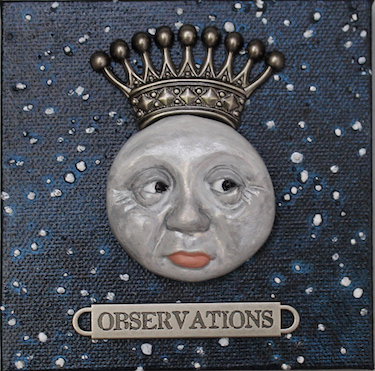 Moon Observations – 2017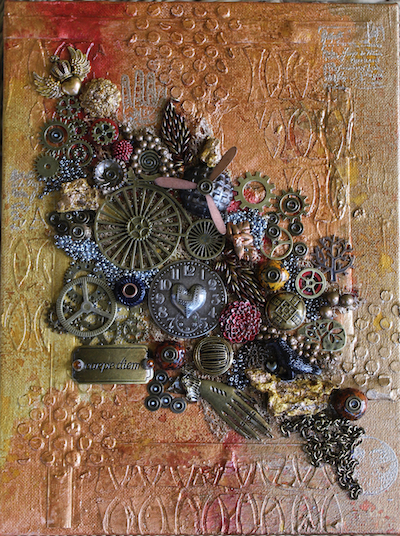 Someone Say Steampunk? – 2016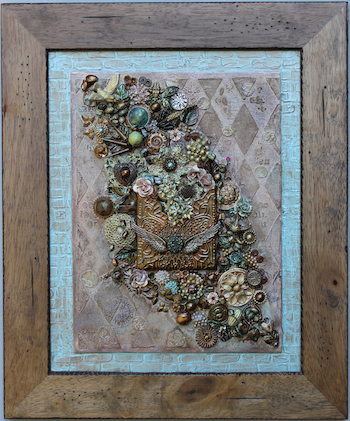 Air Mail – 2016

A Vertical Pair – 2018
Tree of Hearts – 2016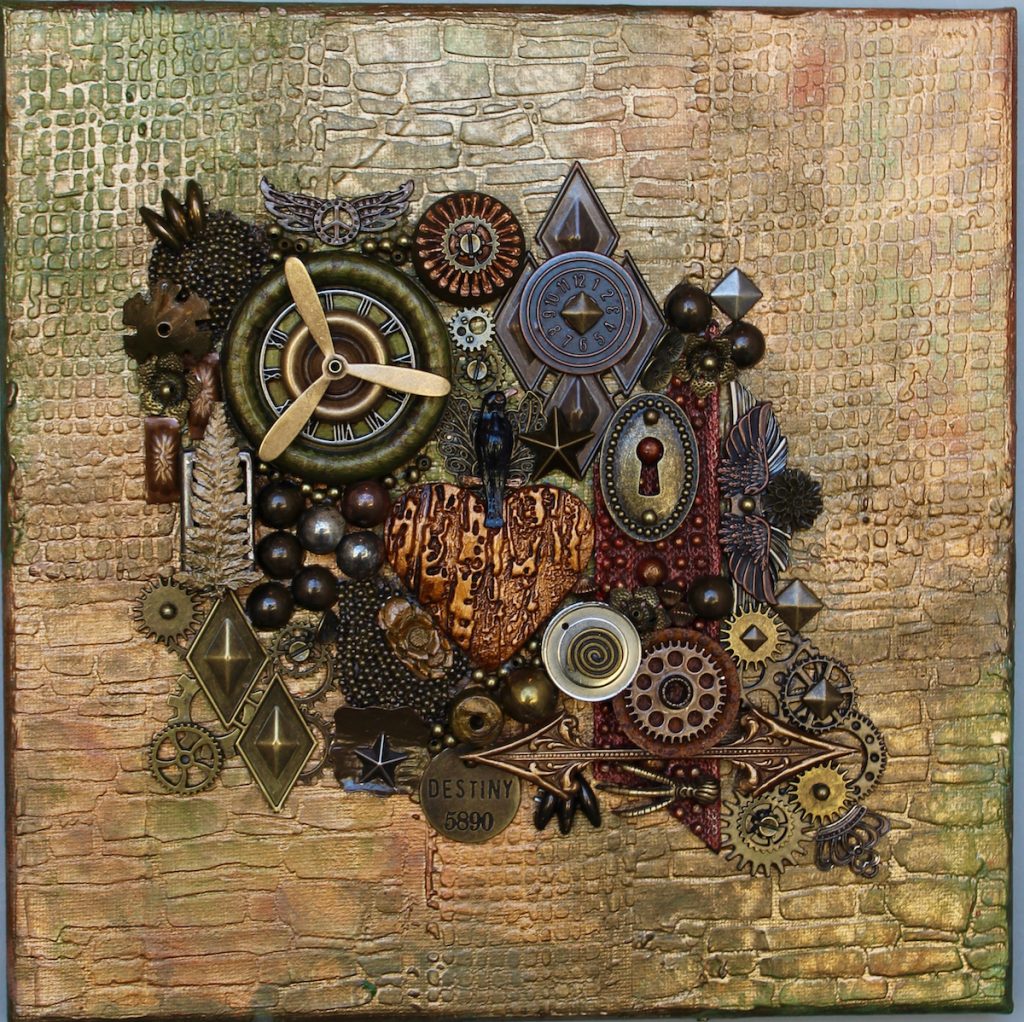 Industrial Steampunk with a Bit of Heart – 2018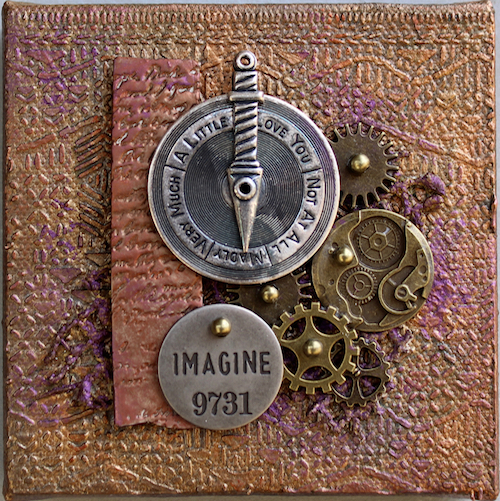 Imagine – 2018

The Long and Narrow Collage – 2018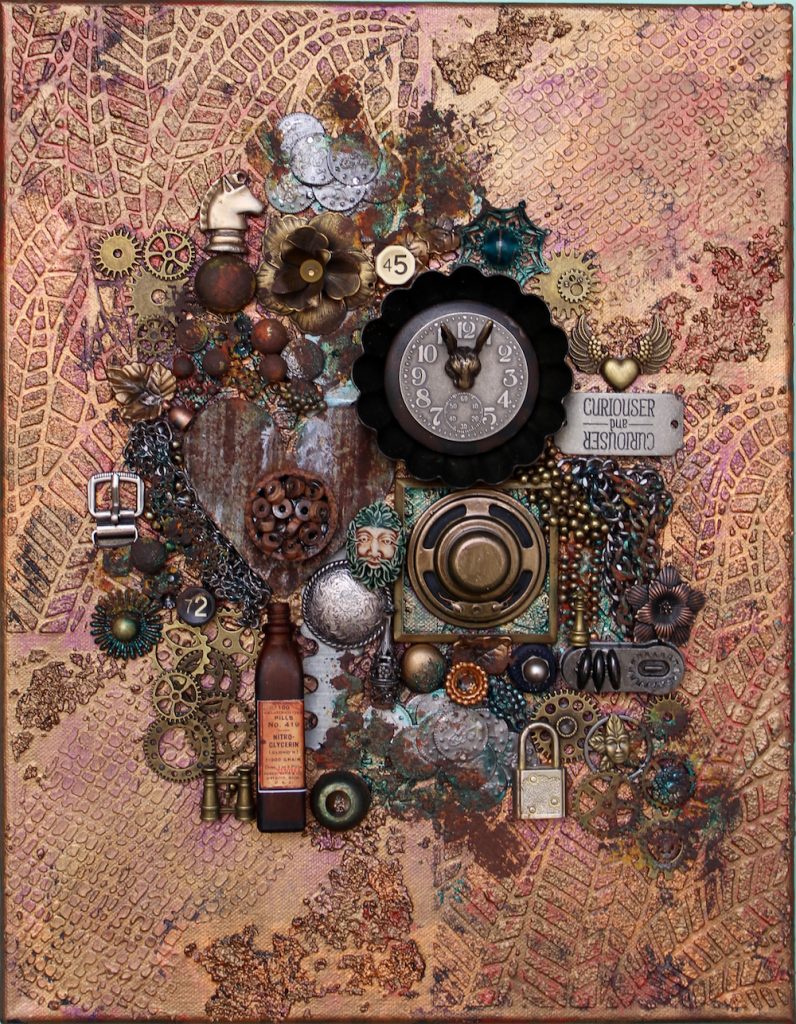 Curiouser and Curiouser – 2018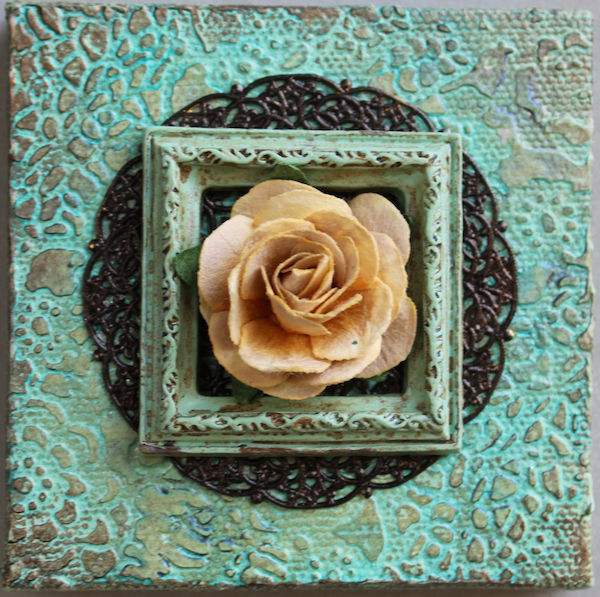 Blue Rose – 2017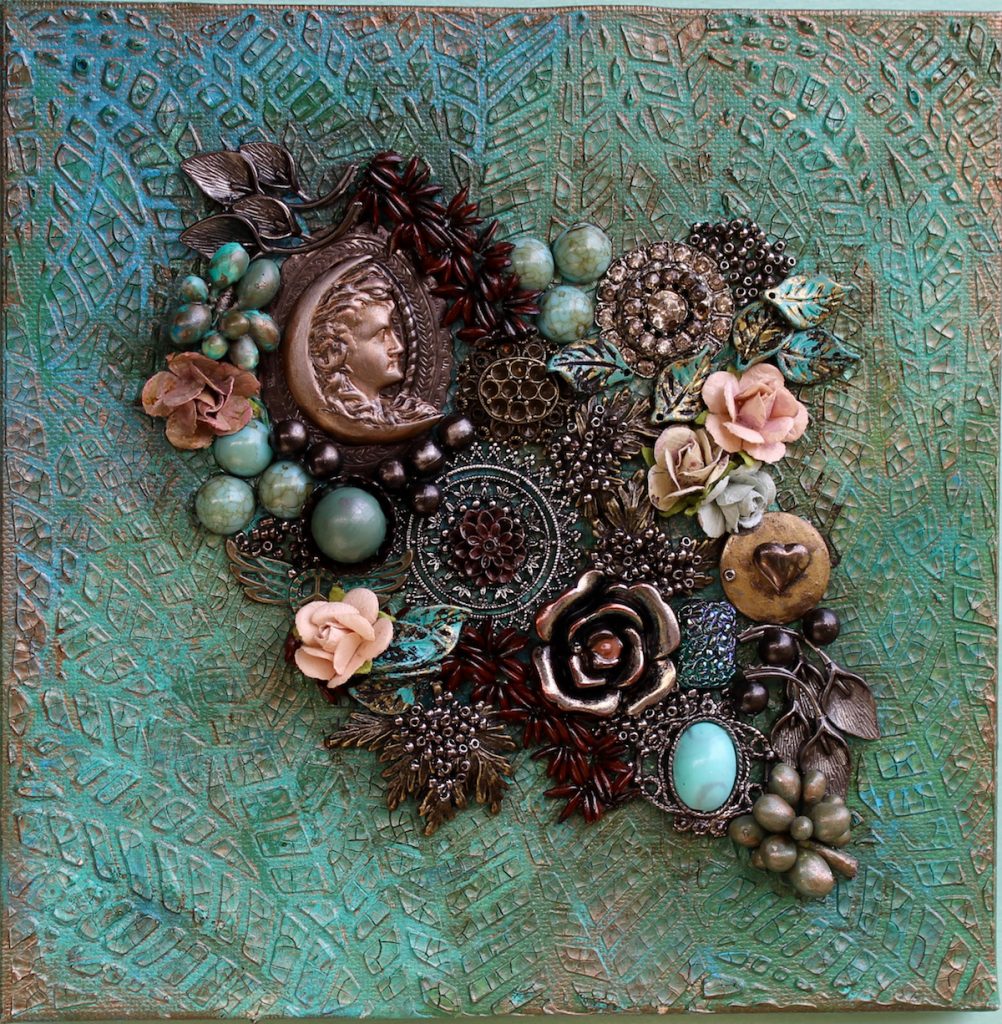 A Lady's Moon – 2018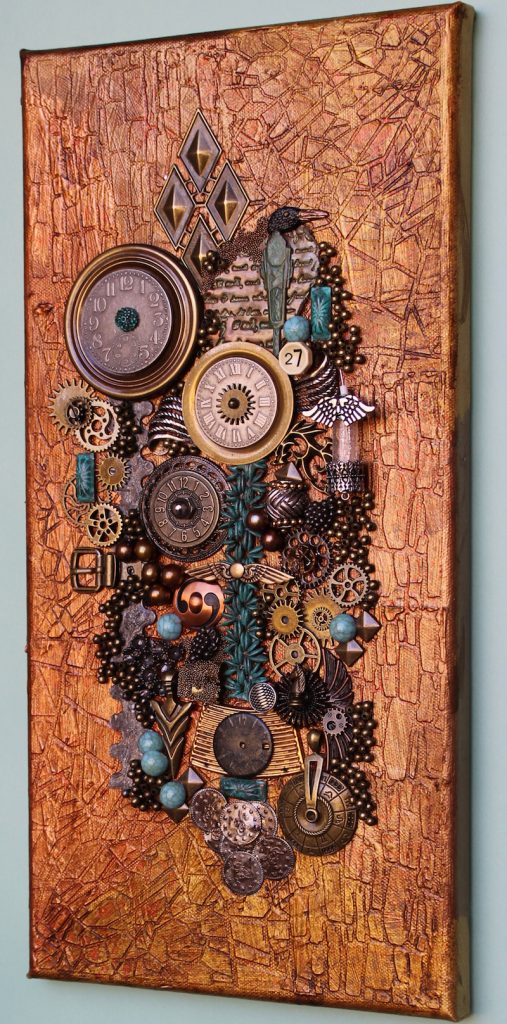 Clock Collage – 2018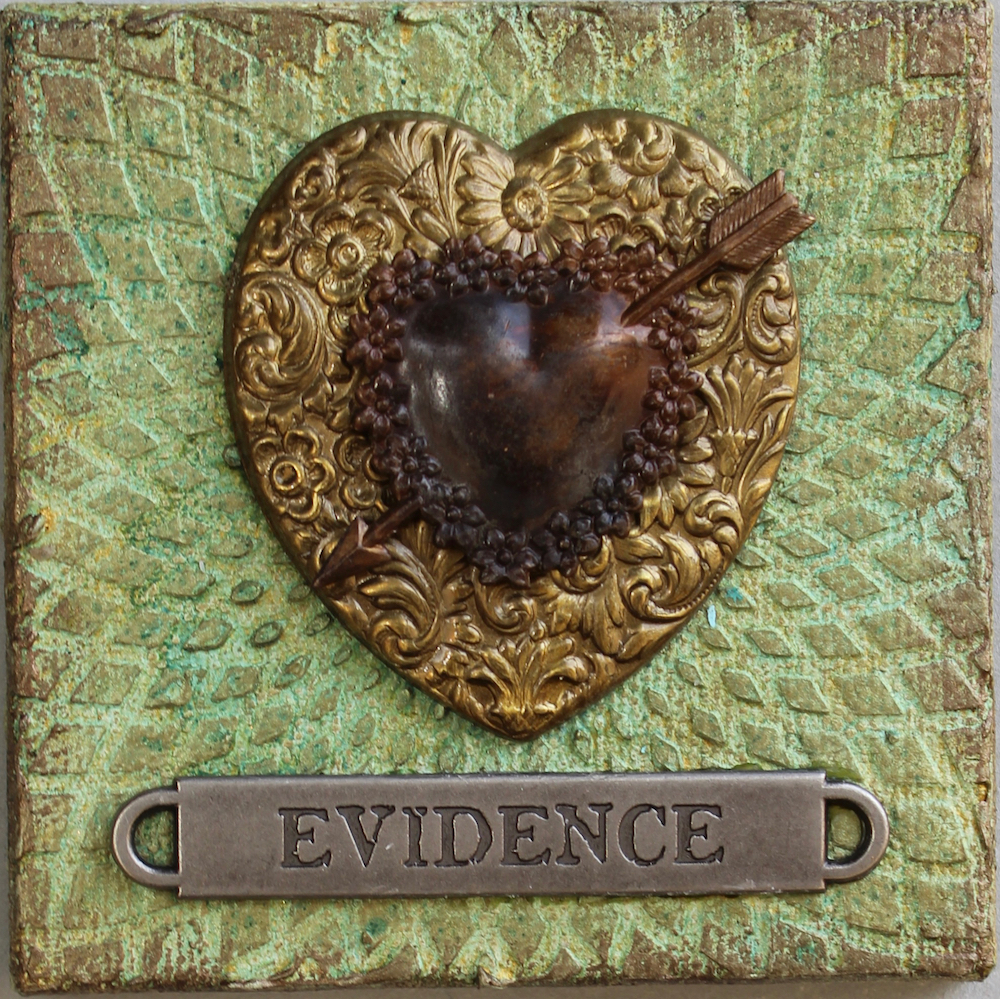 Evidence – 2018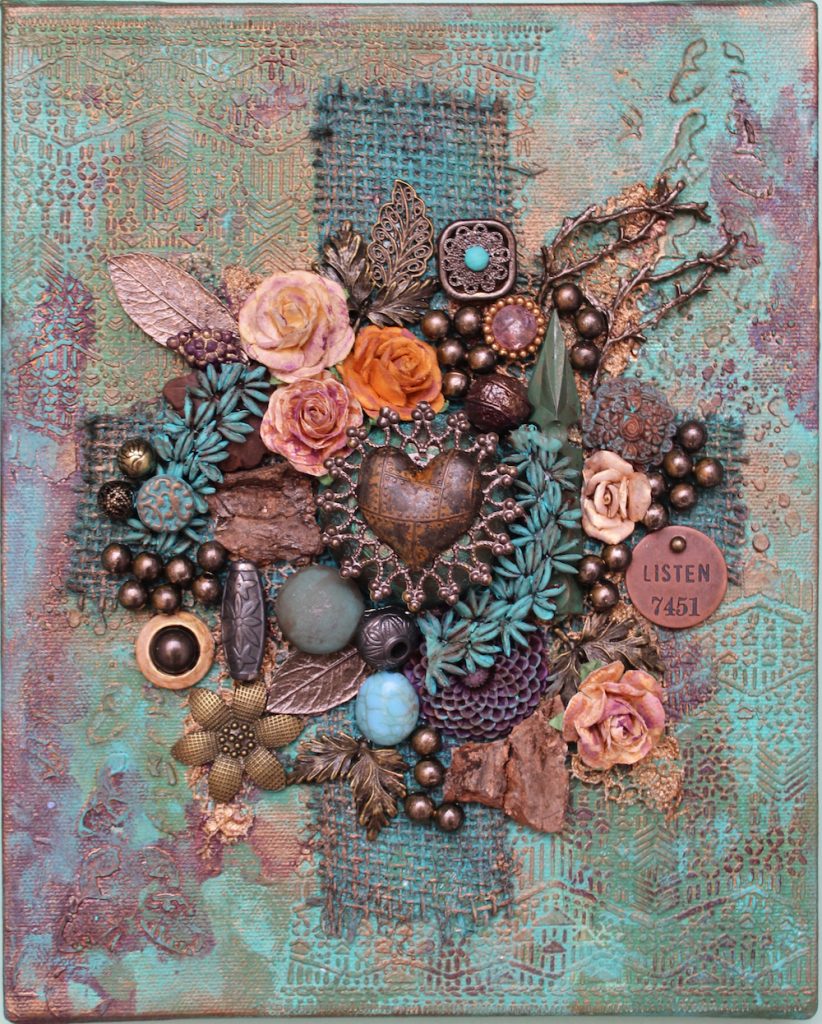 Heart Hill – 2018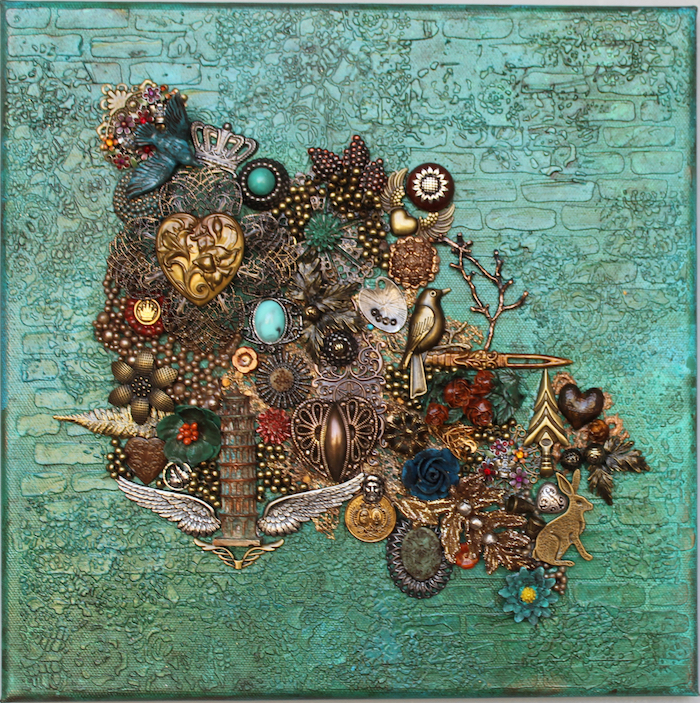 Bird on a Branch – 2018

Imagination – 2018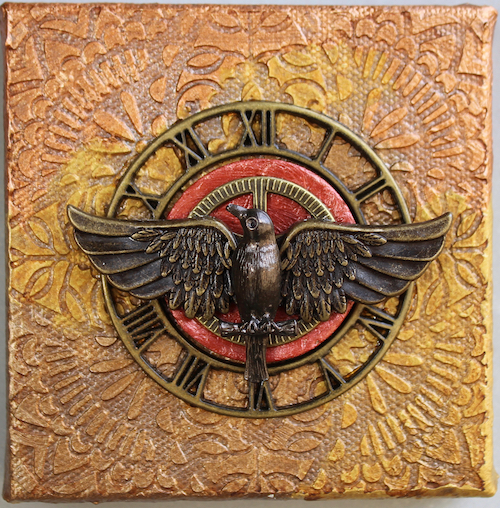 Flying Time – 2018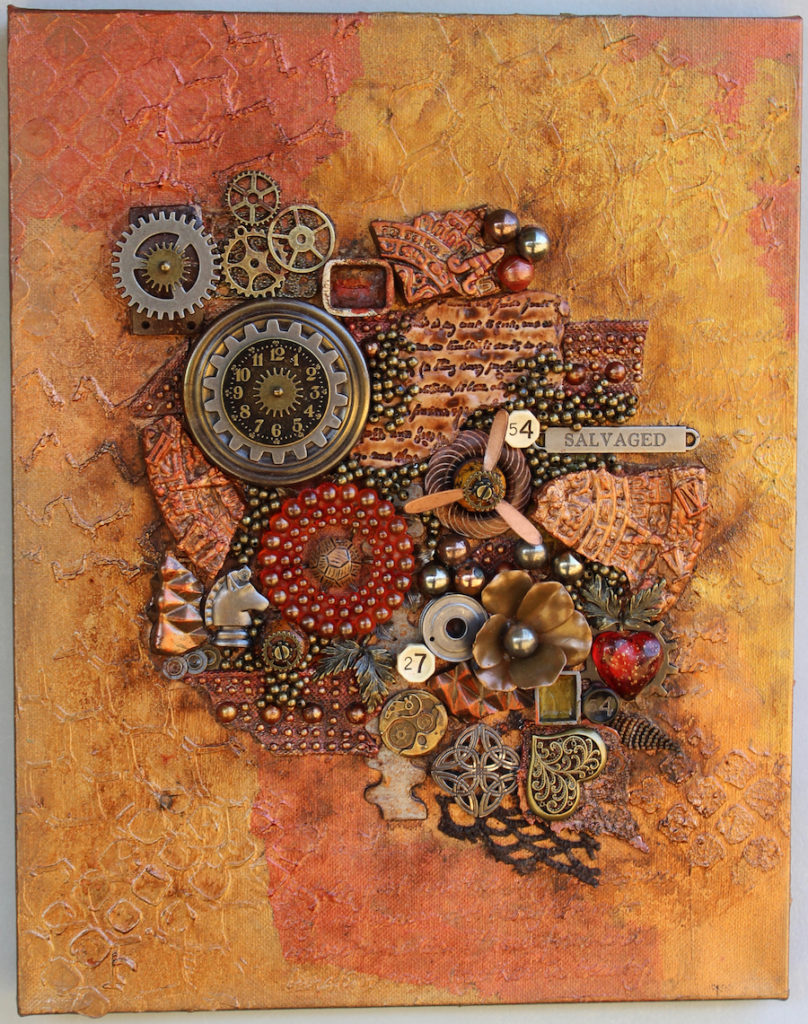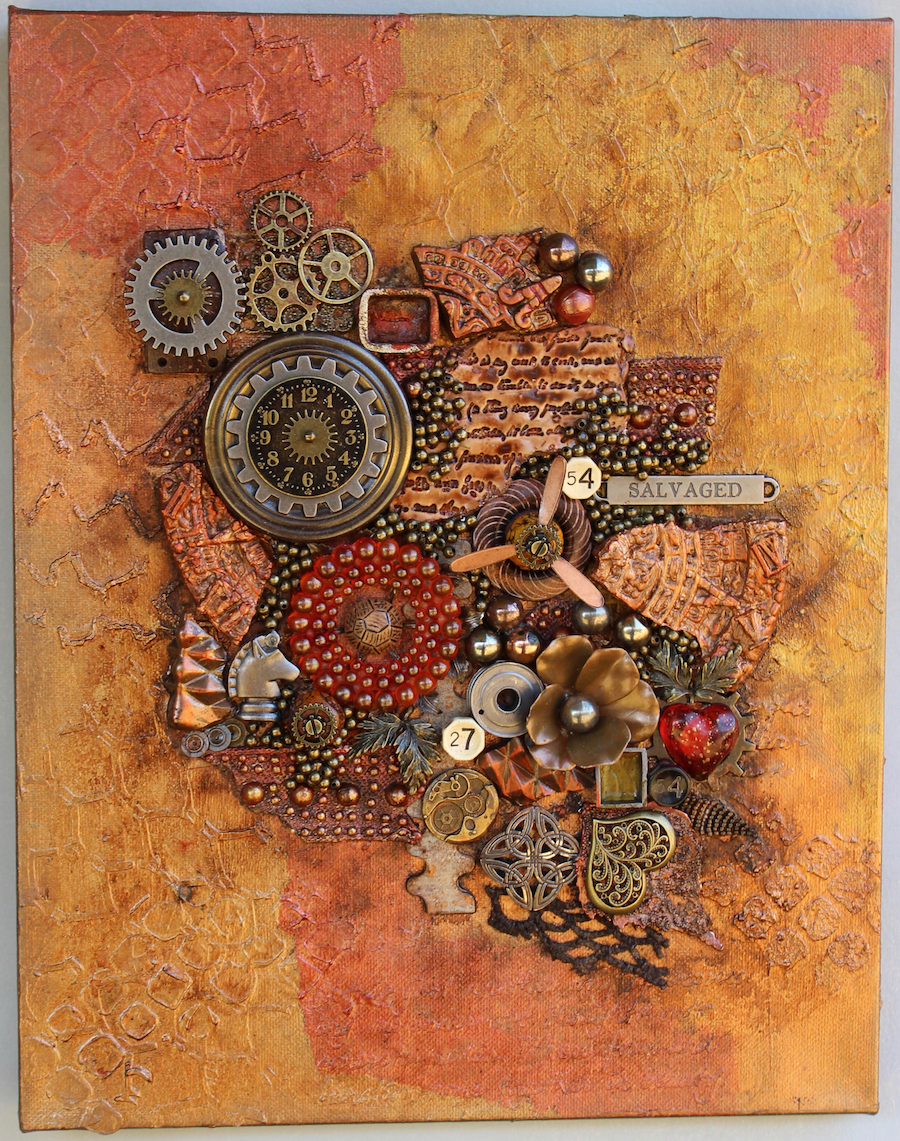 Found Objects Galore – 2017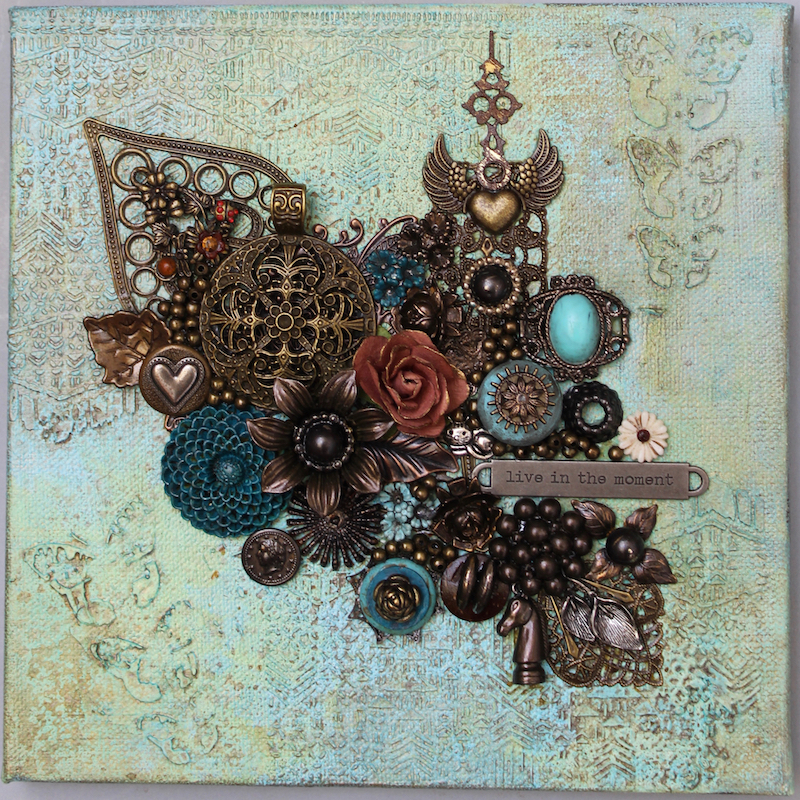 Elegance with a Touch of Steampunk – 2017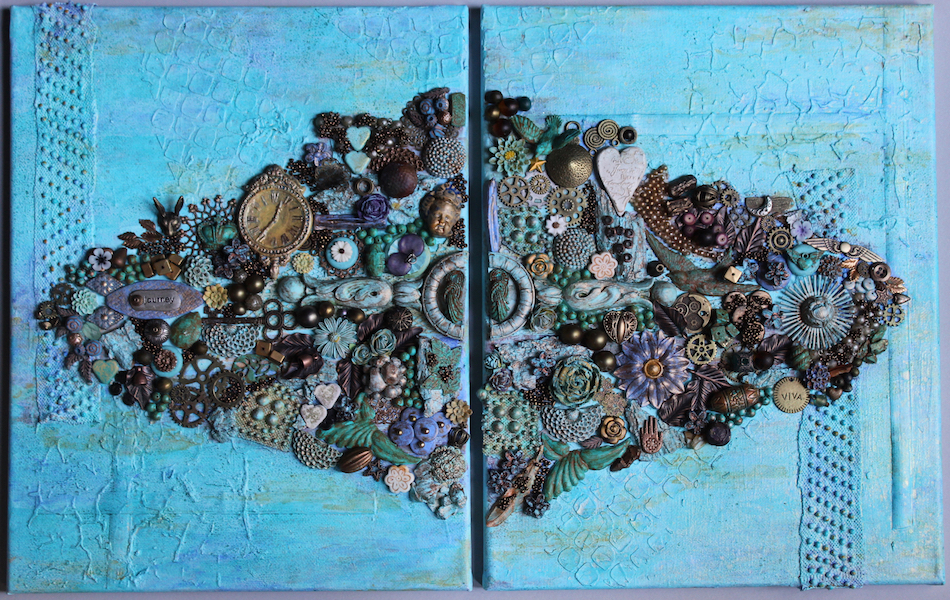 Two Sides of One – 2016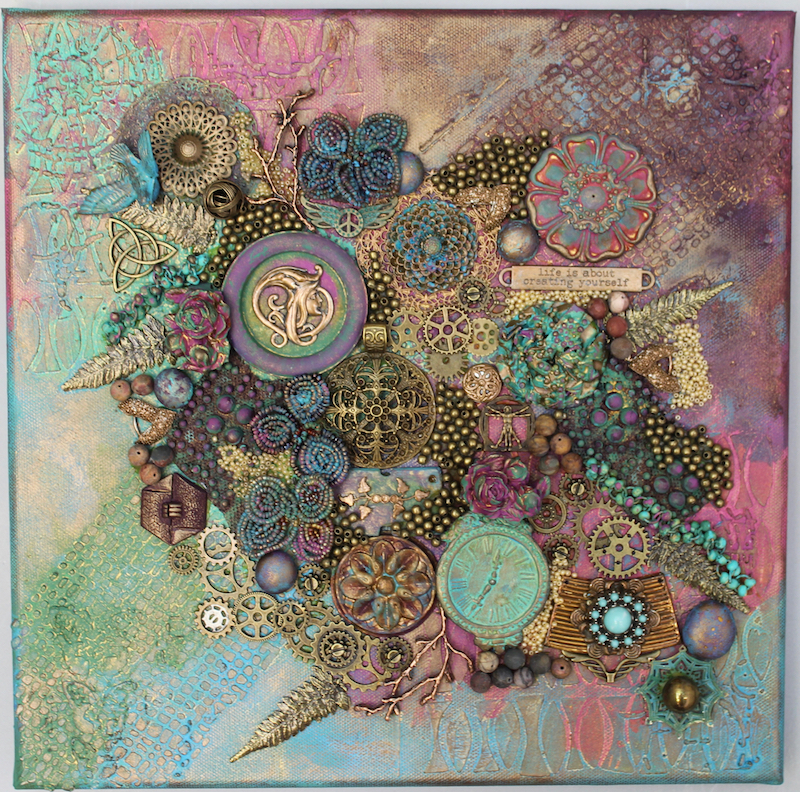 Colorful Yet Subtle – 2017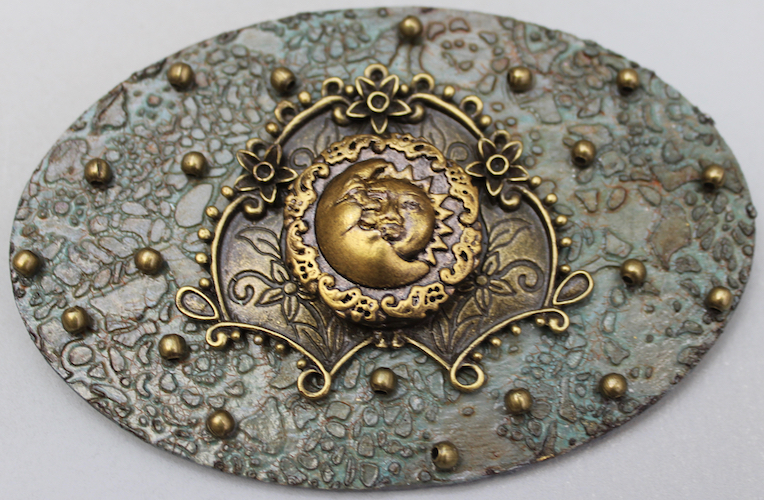 The Sun and the Moon – 2017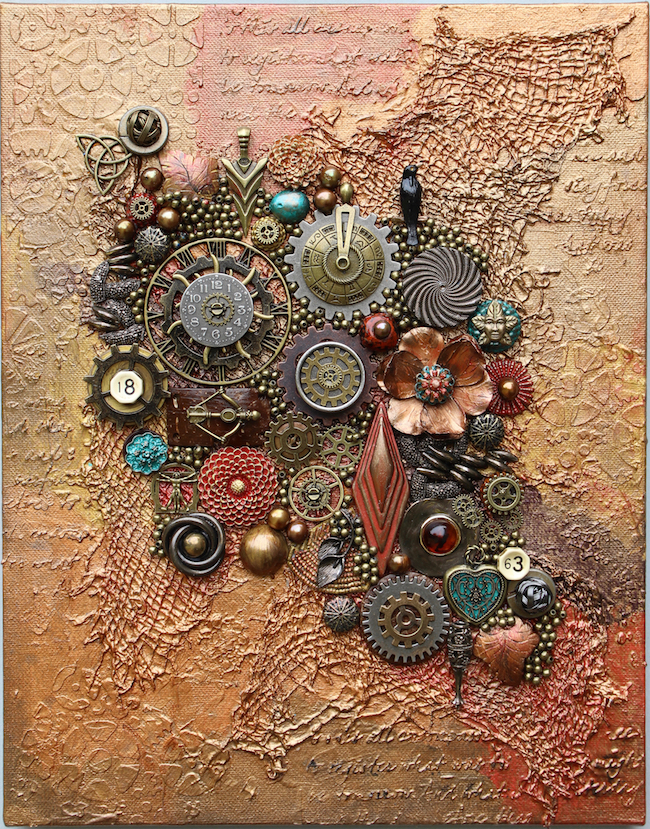 A Raven's Outlook – 2017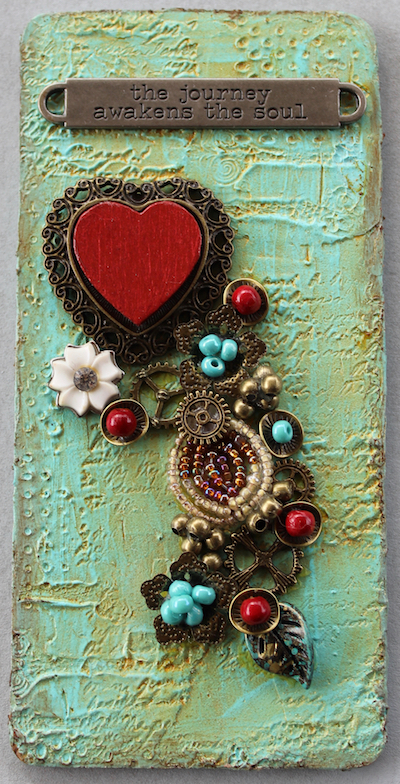 Heart's Journey – 2017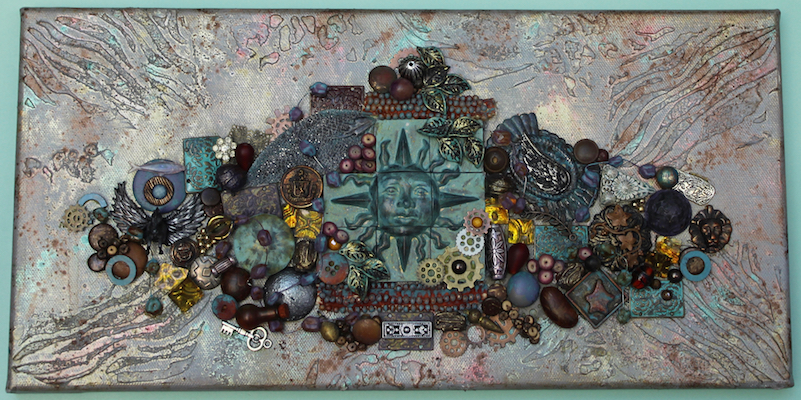 Sun Central – 2016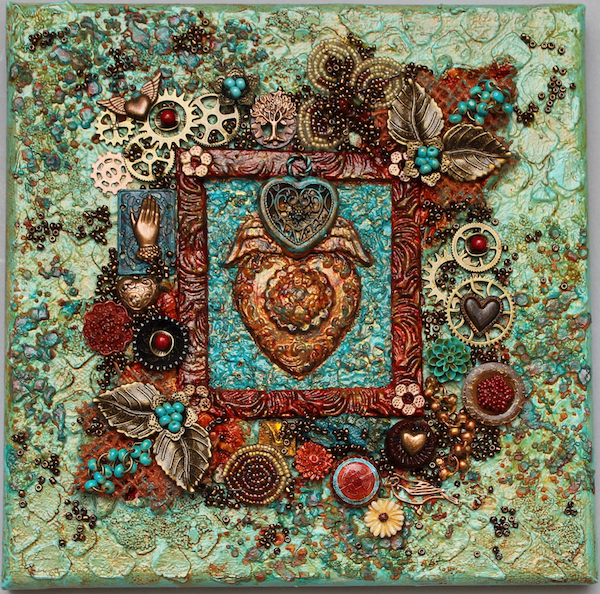 Love Lifts – 2016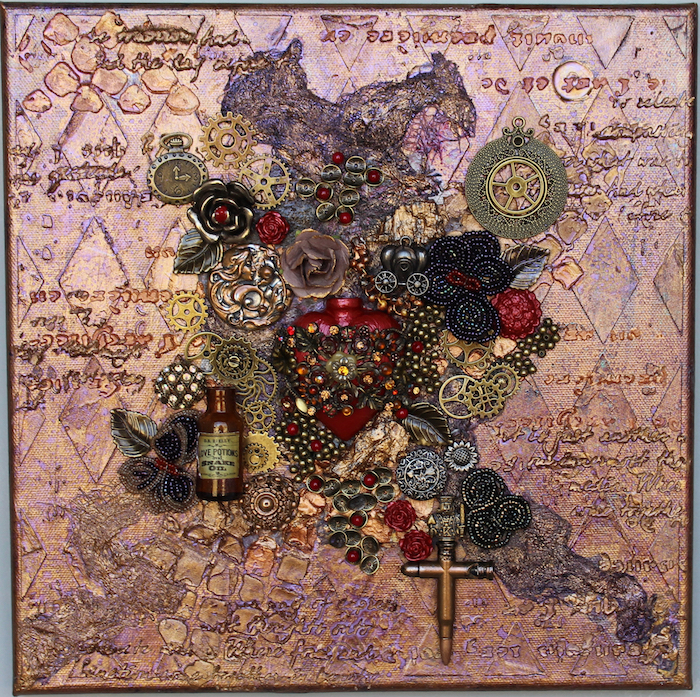 Love Potions – 2017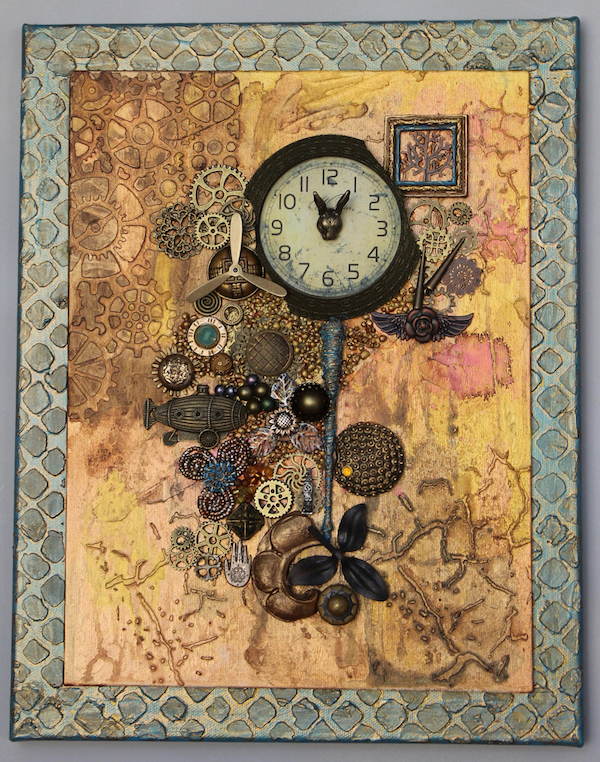 Steampunk Time – 2016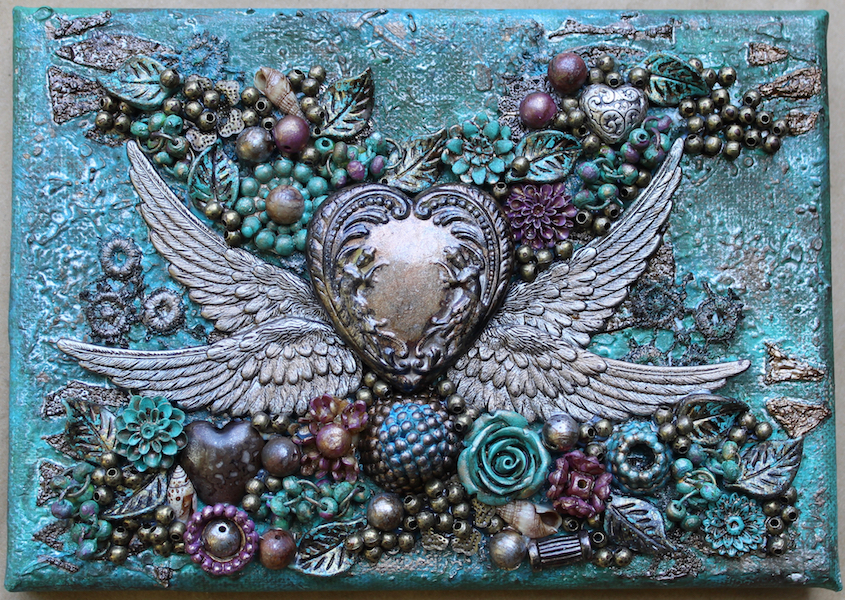 Hearts and Wings – 2017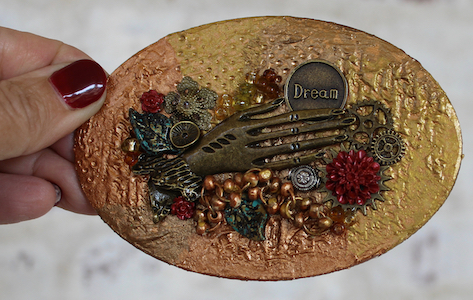 Hold on to your Dream – 2016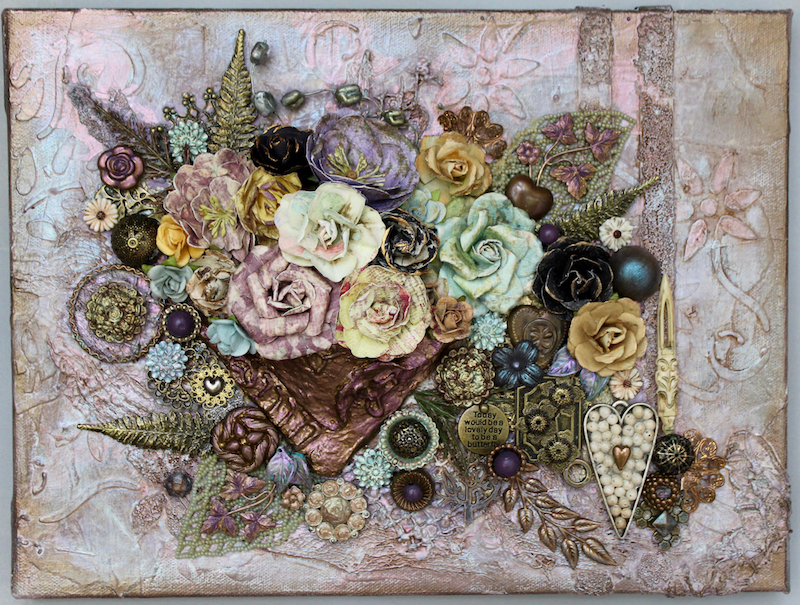 3D Roses on Canvas – 2017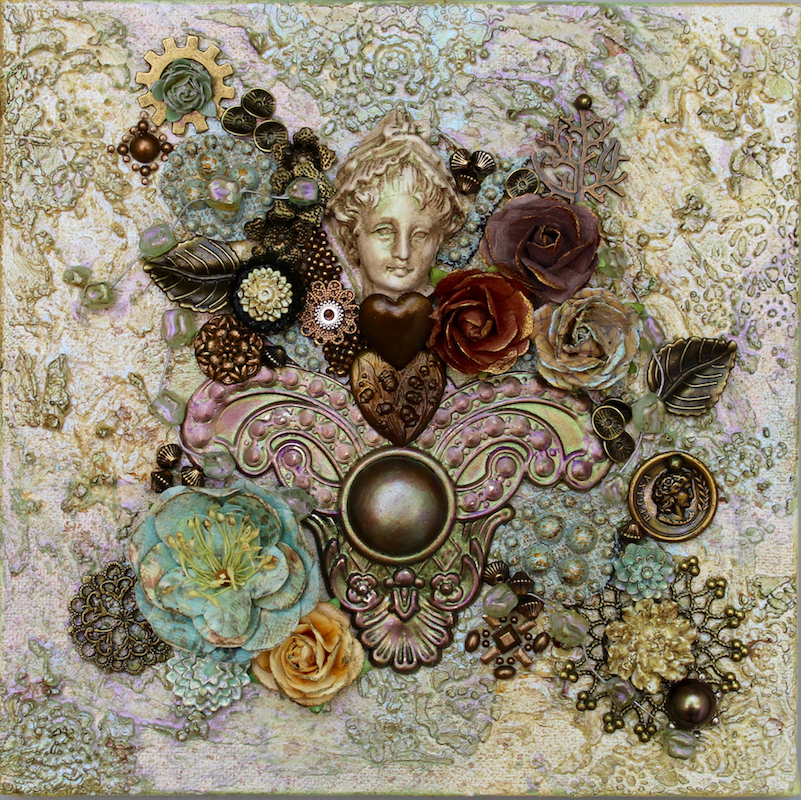 Figurehead Collage – 2017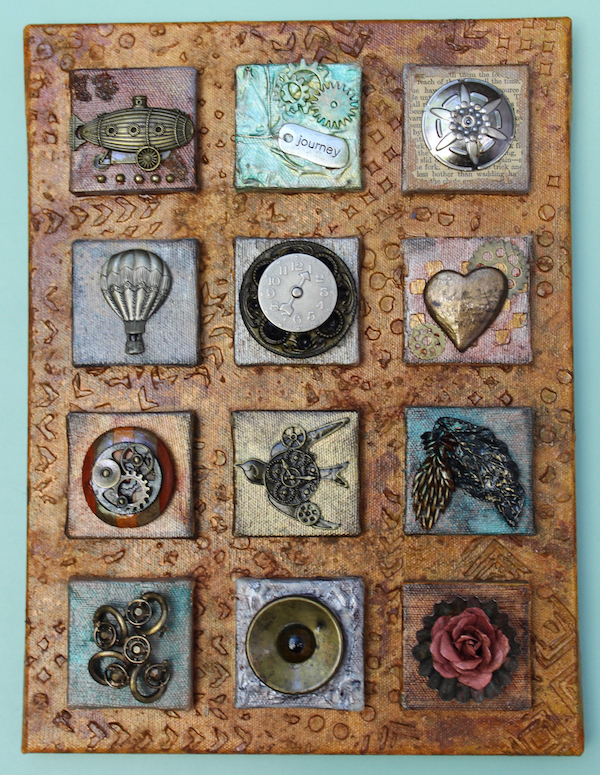 Found Objects Collage – 12 Mini Canvases in One – 2016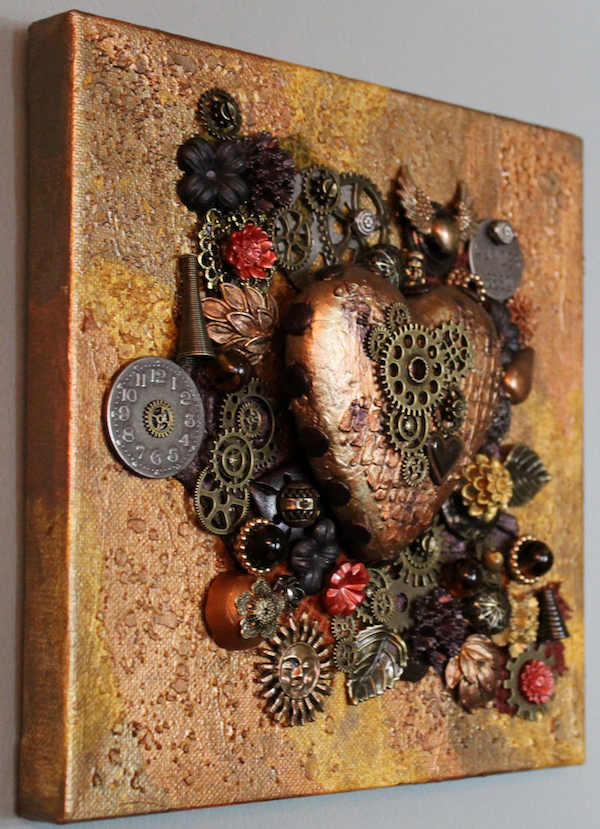 Steampunk Heart – 2017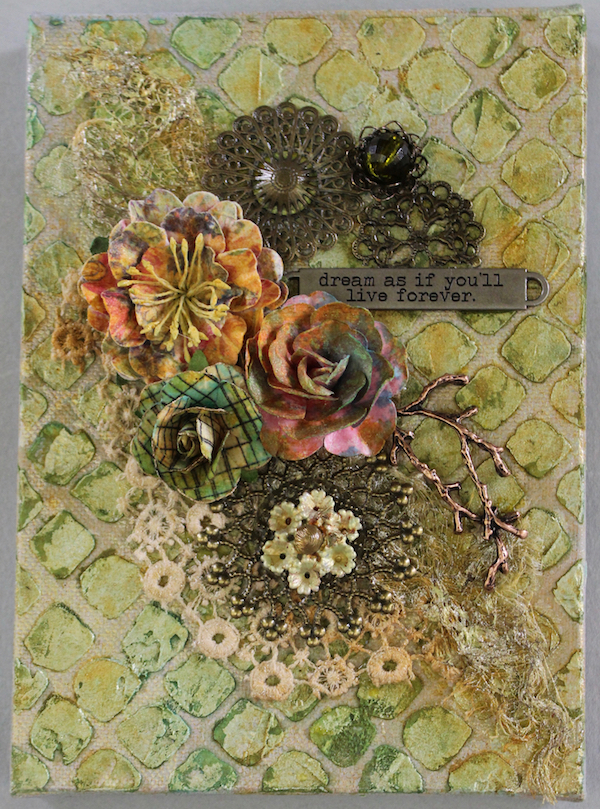 Roses Blooming – 2017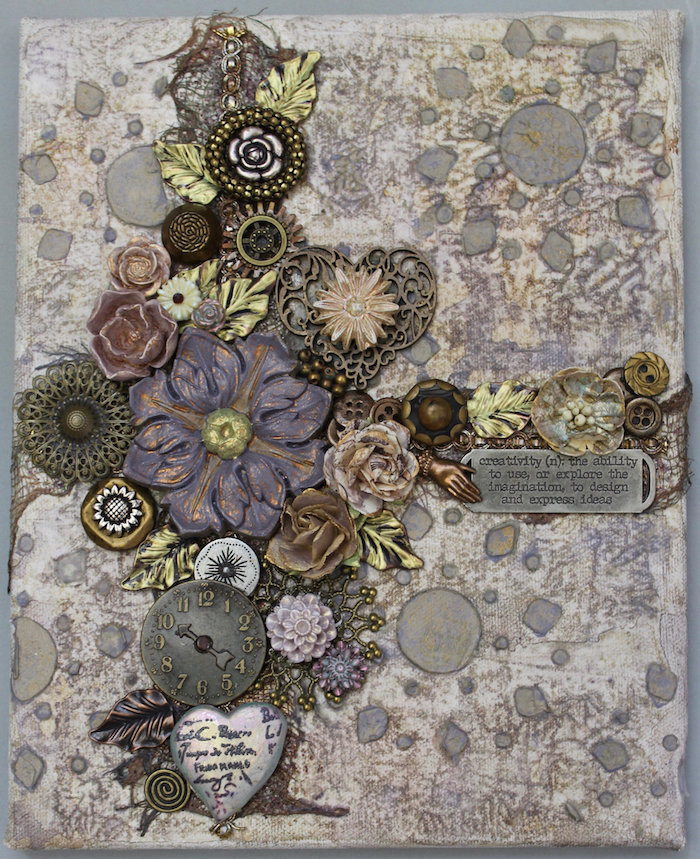 Blooming Creativity – 2017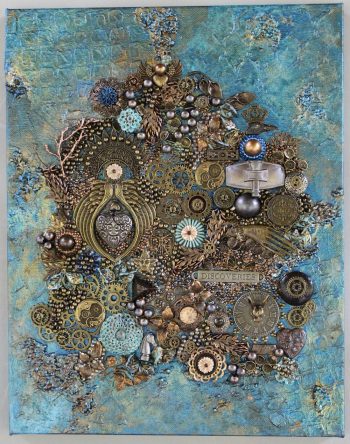 Wings Surround Me – 2017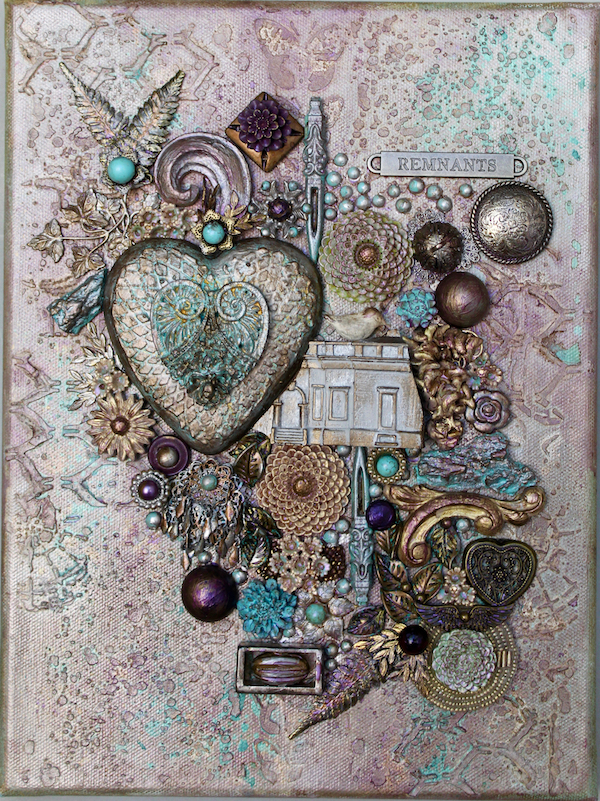 Remnants – 2017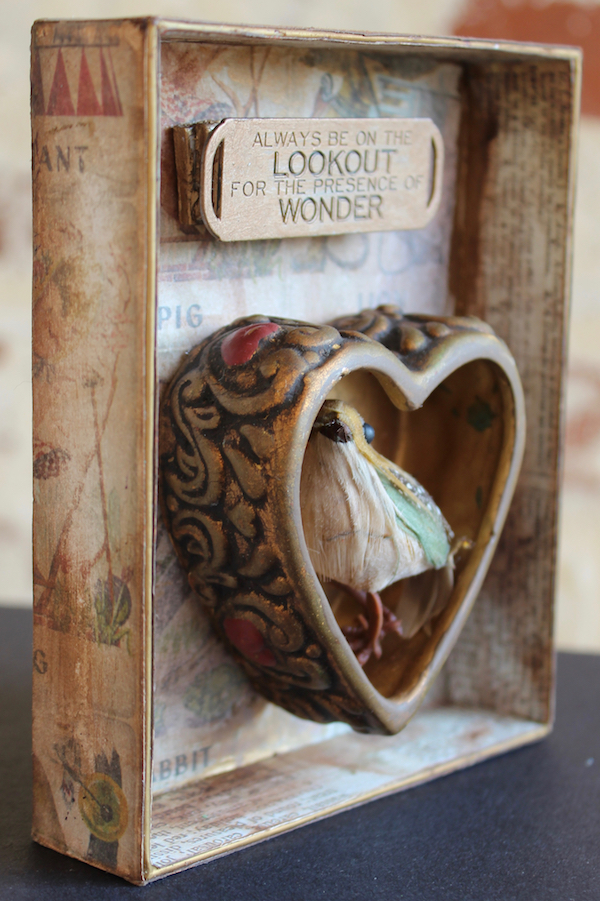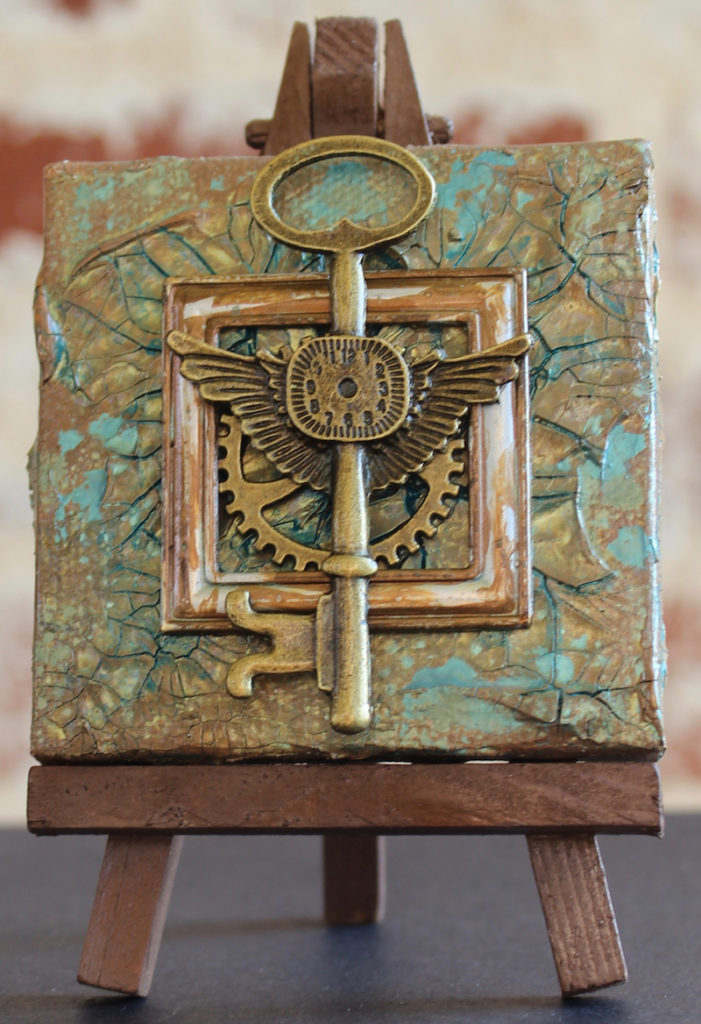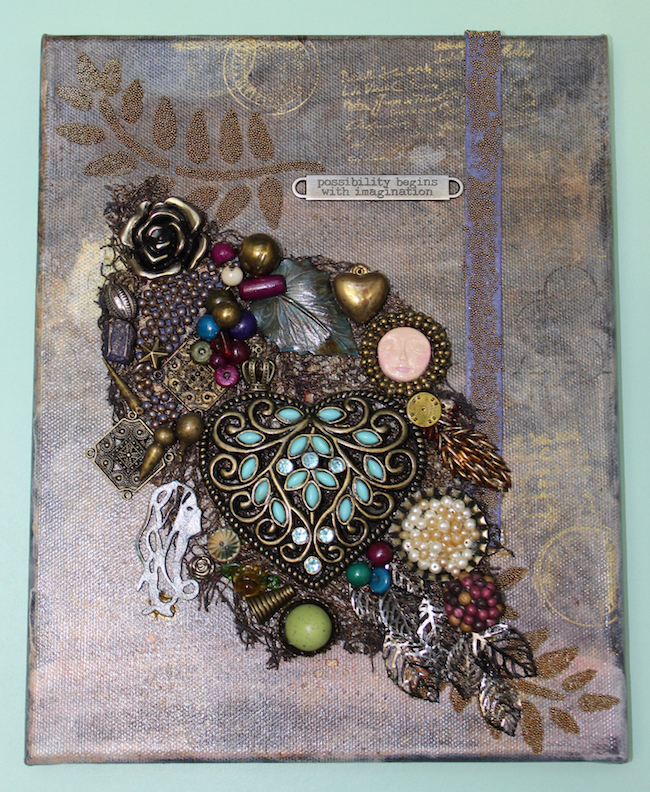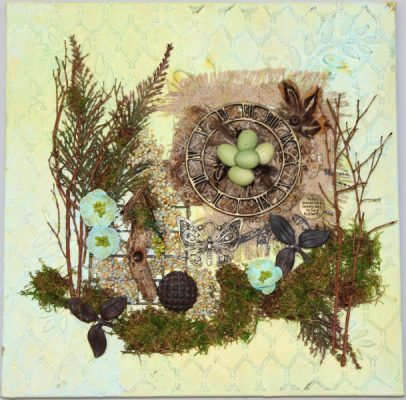 A Butterfly Day – 2016