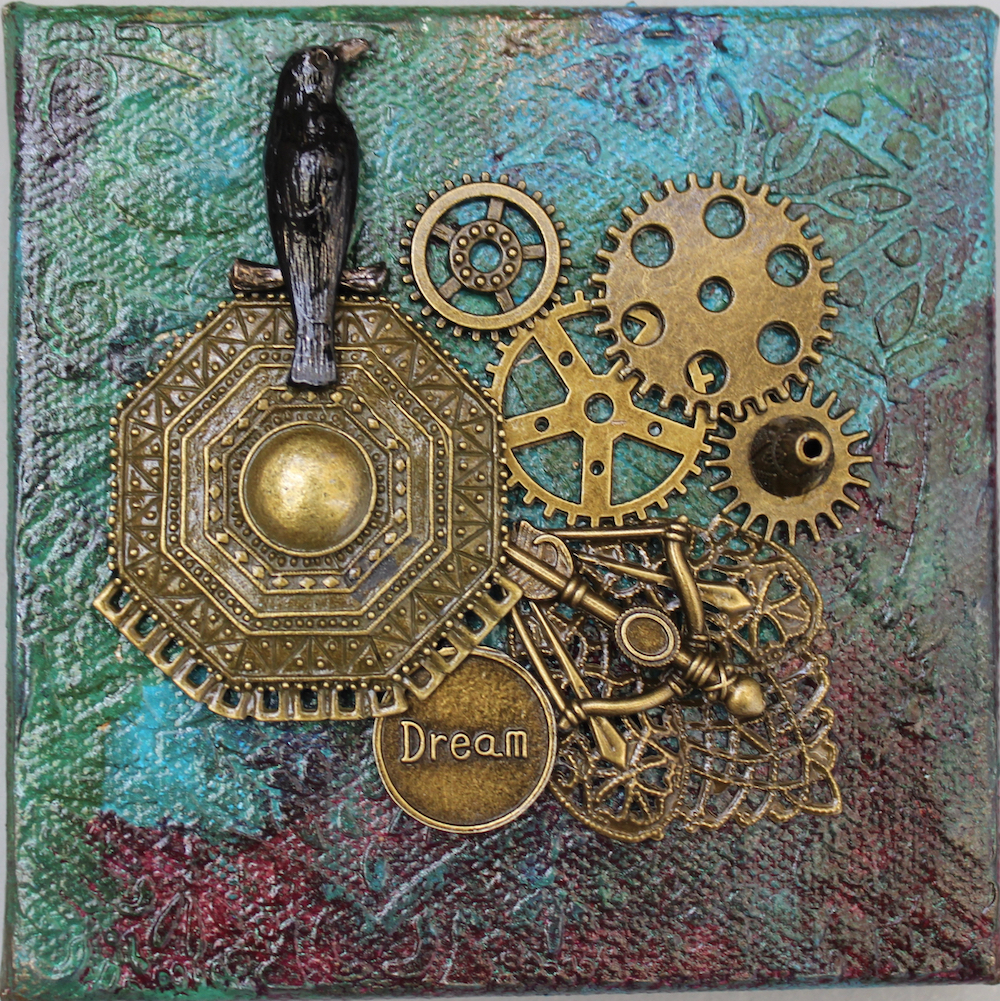 Titled A Raven's Dream, this little piece of steampunk is my favorite Mini Art piece to date. It's an original 3D collage measuring 4″ x 4″ x 1.375″. The colors are what draw me most – a mixture of green, turquoise, and purple with spritzes of highlighting color and metallic wax. The background is textured with dimensional paste. Found objects used to form this design include a variety of metal embellishments, a raven, and Dream word charm.
Dimensions: 4″ x 4″ x 1.375″
$44.95 by Custom Order – original sold
There is an attached hanger and, although I prefer the no-frame look, A Raven's Dream can be framed. This piece will also display nicely on an easel.
All Assemblage Art pieces sold at Art Creations by Vicky are original works from artist Vicky Hensley.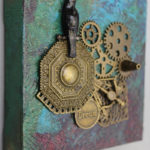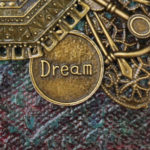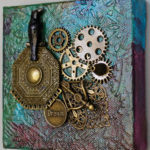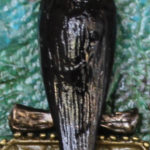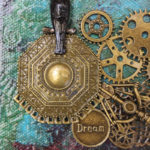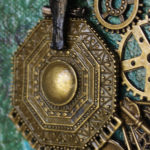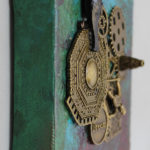 SaveSave