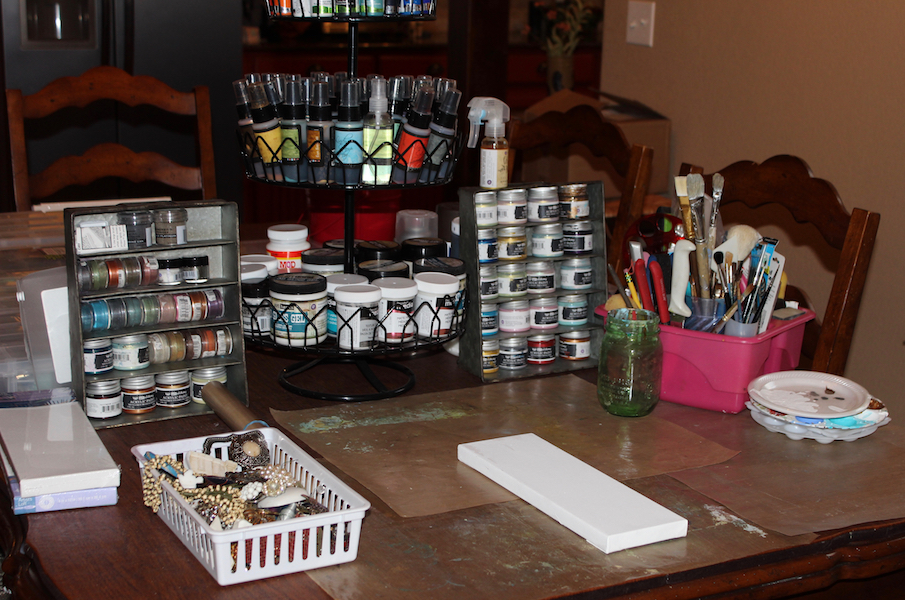 Working in Assemblage and Mixed Media mediums means when I travel, I don't fulfill my artistic cravings with a sketch pad and pencils or even a box of watercolors and brushes. Yes, there are those times when my art notebook must do, such as when we travel by air, but usually when I leave home, I'm headed for our cabin in the woods. And boy, do I come prepared!
Creating while at the cabin is a large part of my "getting away" experience. Of course, there is the natural beauty of the land to savor and the inspirational hiking trails but always, there's the art just waiting to happen when I return. That means I bring an art room with me each and every time – rolling scrapbook cases packed to the hilt and baskets of supplies as well. I love preparing my art supplies for their travel as I can plan as I pack. I not only bring work in progress but supplies for whatever idea may come to me while I'm creating.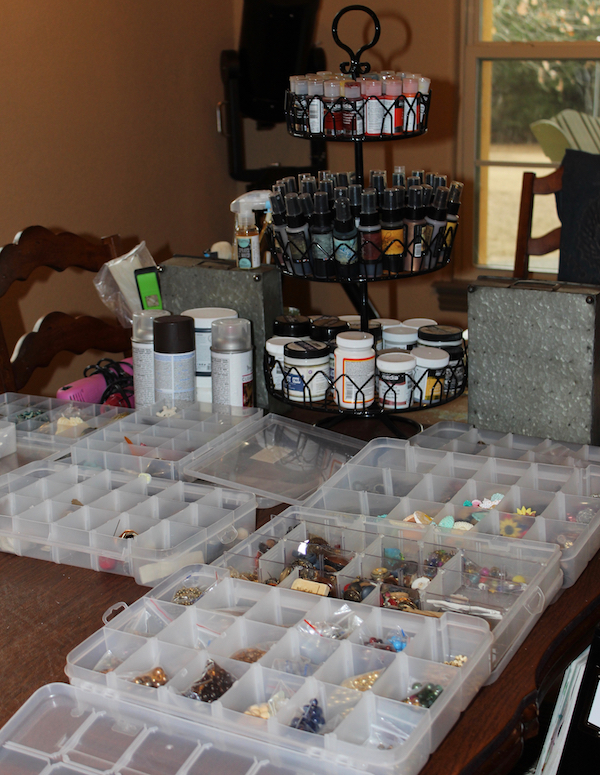 My rule – always bring more than you need. Always bring items that aren't part of your next project or your work in progress. Allow for inspiration to hit. Nothing brings a project to a halt more quickly than "I need ____ to continue the project and it is at home." If I have excess supplies all around me at the cabin, I'll always find a way to continue creating and even complete the piece.
If I'm by myself or with my husband, I commandeer the dining room table although I have an area dedicated to art in the loft. I set everything out for easy reach and inspiration as I look to add the next element to my work. I'm always creating as I go so I usually don't even know what that next element will be.
I keep organizational storage pieces at the cabin to fill when I arrive – a three tier round turntable, open segmented bins for organizing, and even small shelves for paint, embossing powder, and mica powders.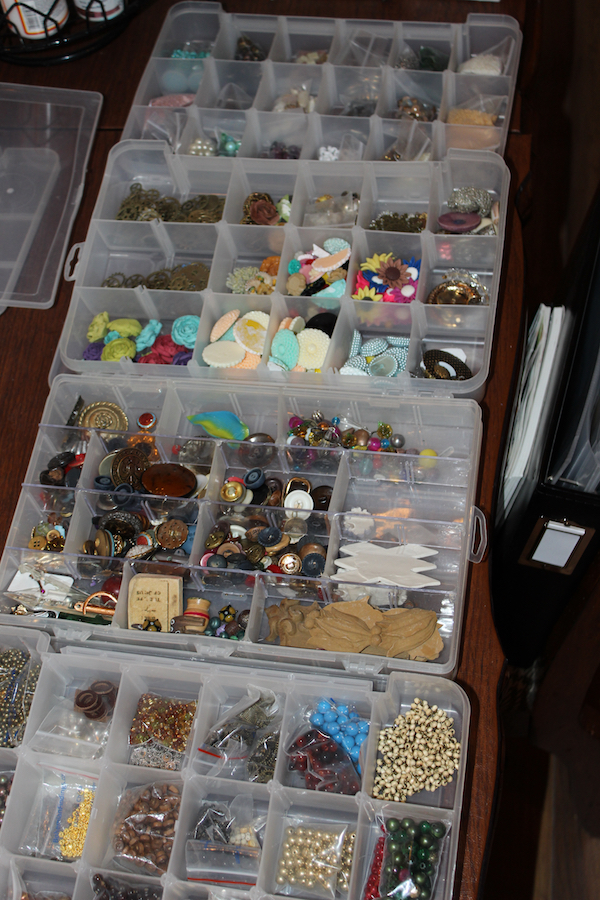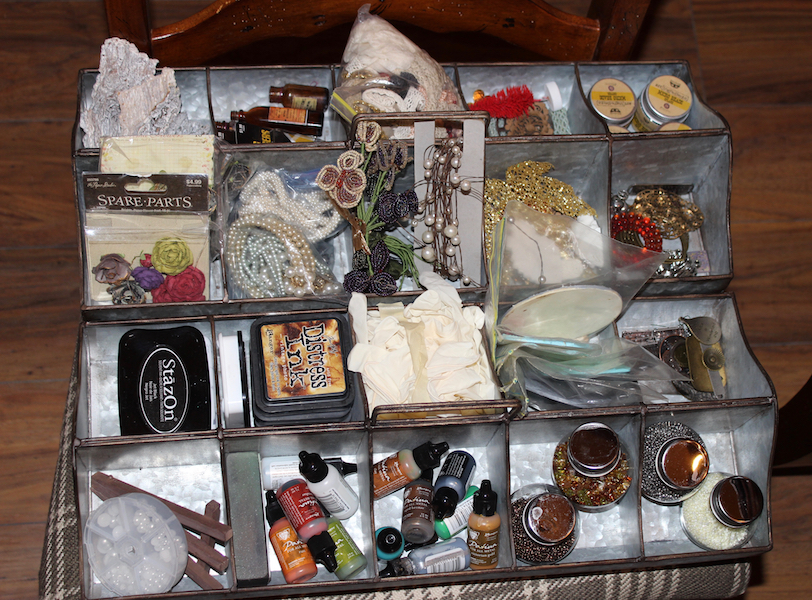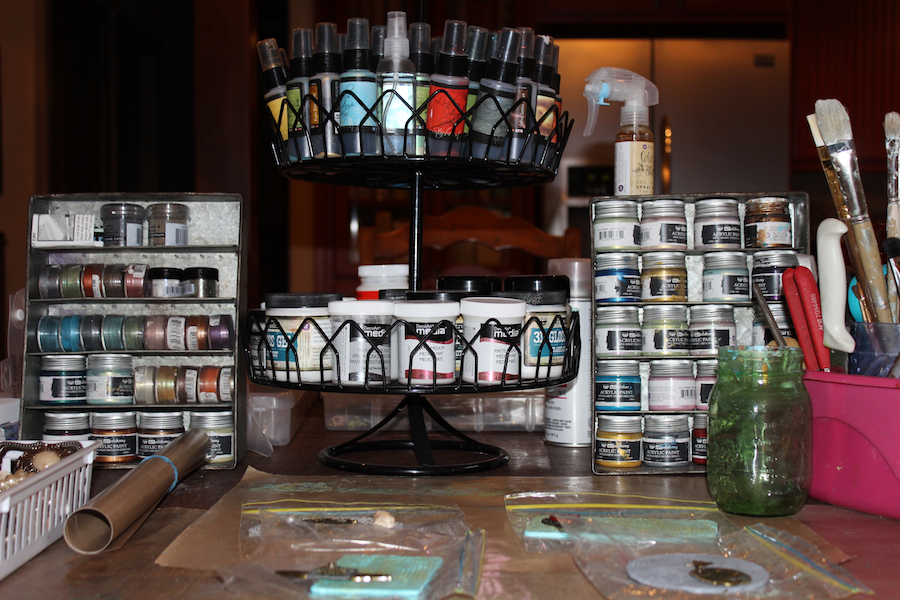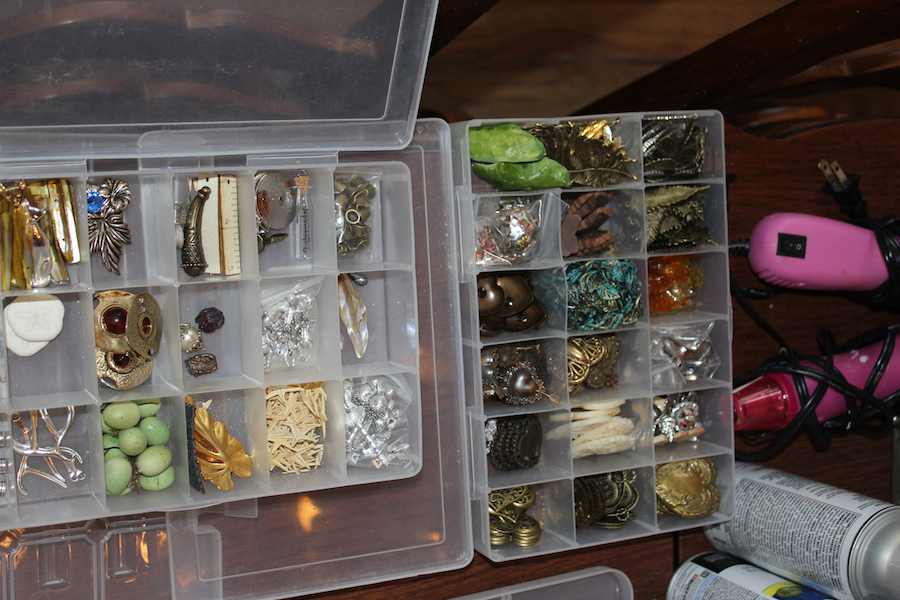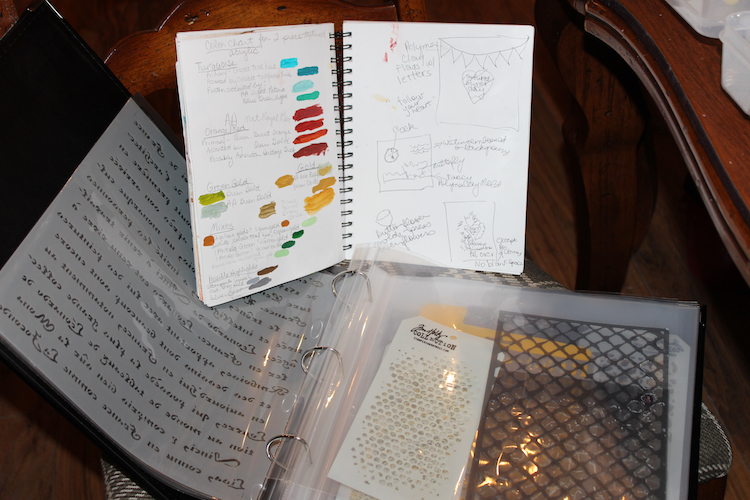 Keep creating!
Vicky