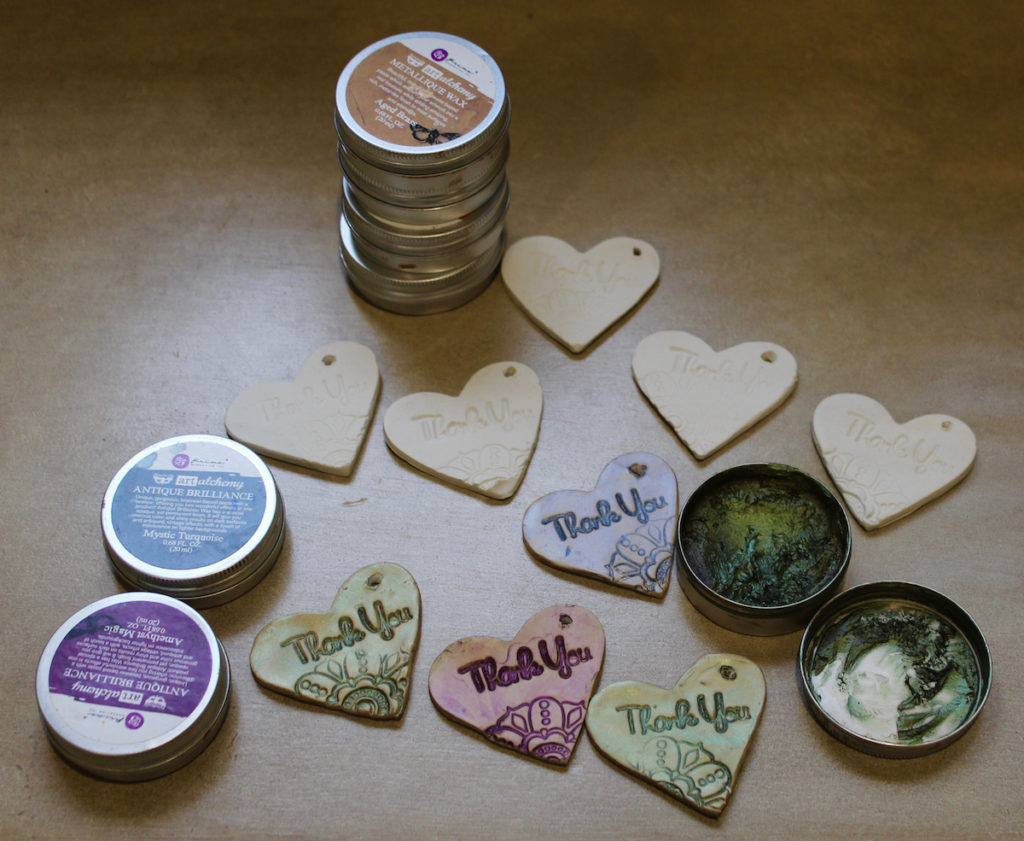 Yes, my heart is full of thanks – it's a standard I strive to live by every day. But the hearts I'm talking about today are the little ones I started handcrafting recently to include as thank you gifts to buyers of my Assemblage Art pieces.
I find that knowing the basics of sculpting with polymer clay, either by hand or using molds, is a valuable tool for the Assemblage or Mixed Media artist. If you can't find a particular piece – either among your found objects or new embellishments – to fill that hole or serve as the focal point in a specific artwork, your choices are unlimited when you turn to polymer clay for the solution.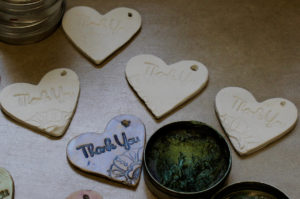 This time around, polymer clay provided me with a quick and easy little gift for my art customers. I'll run a ribbon through the heart's hole and tie it around the tissue-wrapped artwork. I'm thrilled with the result!
The hearts that are pure white are those directly from the oven. Originally, I planned on doing no more to the hearts as the chalky white is attractive as it is. Polymer clay can be painted before or after baking. It can be stained, sprayed, and painted with further detail – for starters. However, I chose to go with wax.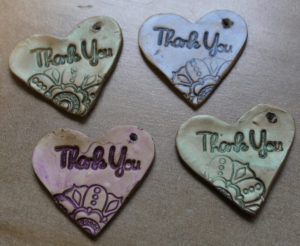 Artist Anna Dabrowska – better known as Finnabair – specializes in Mixed Media and Assemblage Art and works with Prima Marketing to develop Mixed Media products. I adore these products as well as Finnabair's work. She is such an inspiration. One of her latest releases in the Art Alchemy line is a selection of permanent waxes in a wide variety of colors and finishes. Truly versatile, these waxes provided me with the perfect finish for my little hearts and it only took a minute or two for each heart.
I will have the opportunity to send five of these hearts out in the next few days as my Assemblage Art has really been selling this past week when I just happened to be on vacation!
Vicky
SaveSave
SaveSave