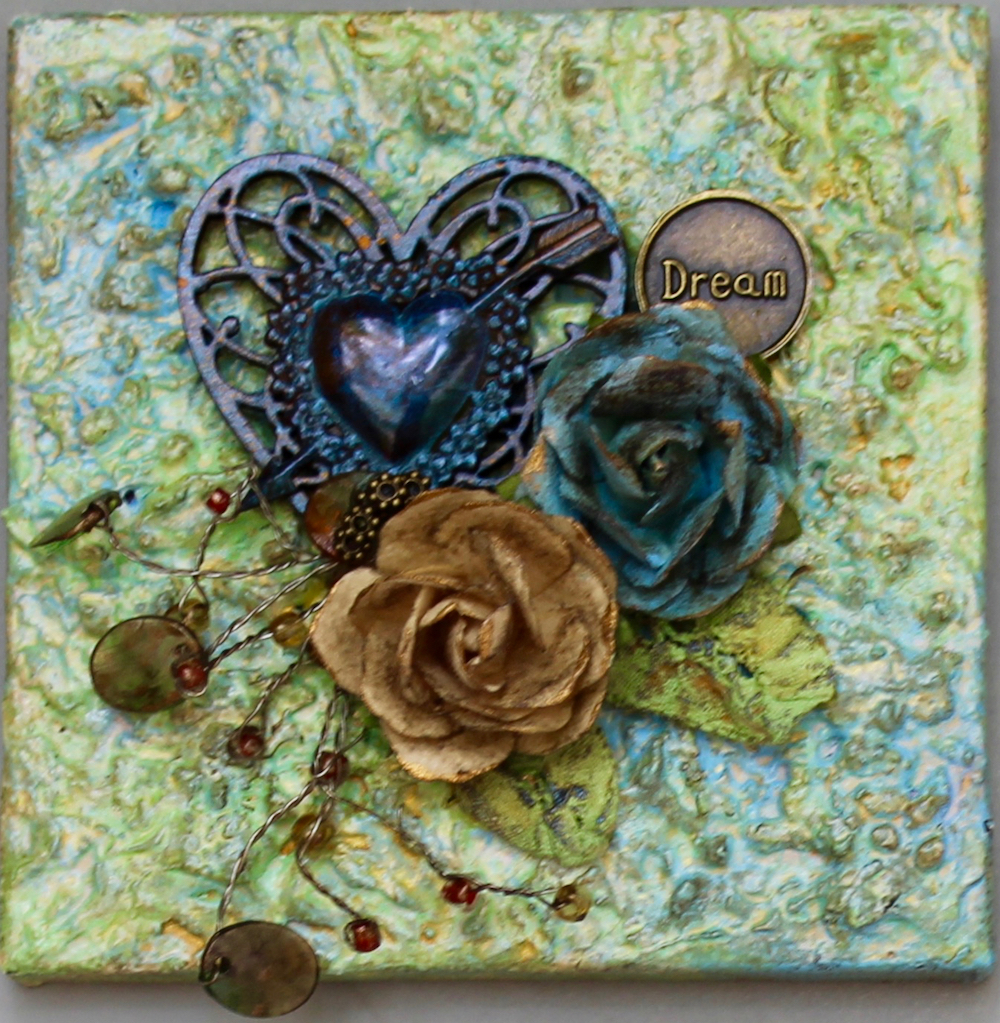 SOLD
Other artwork available for purchase at Art Creations by Vicky
Hearts and roses set the tone for this elegant Assemblage Art piece. It's part of my Mini Assemblage Art line as well as my Heart Art line. A perfect gift for a loved one or an adornment for your home, it measures 4.0″ square and not only hangs on its attached hanger but displays nicely on an easel as well. The background is textured with Finnabair's Art Stones and finished off with a number of paints, waxes, and spritzes.
Embellishments include a wooden heart, metal heart, fabric roses, beaded wire, dream charm, vintage brandenburg lace, and metal adornments.
Dimensions: 4.0" x 4.0" x 1.25″
SOLD
All art sold at Art Creations by Vicky are the work of artist Vicky Hensley and are originals – one of a kind.