Heart Wall Art – a 3D Canvas Collage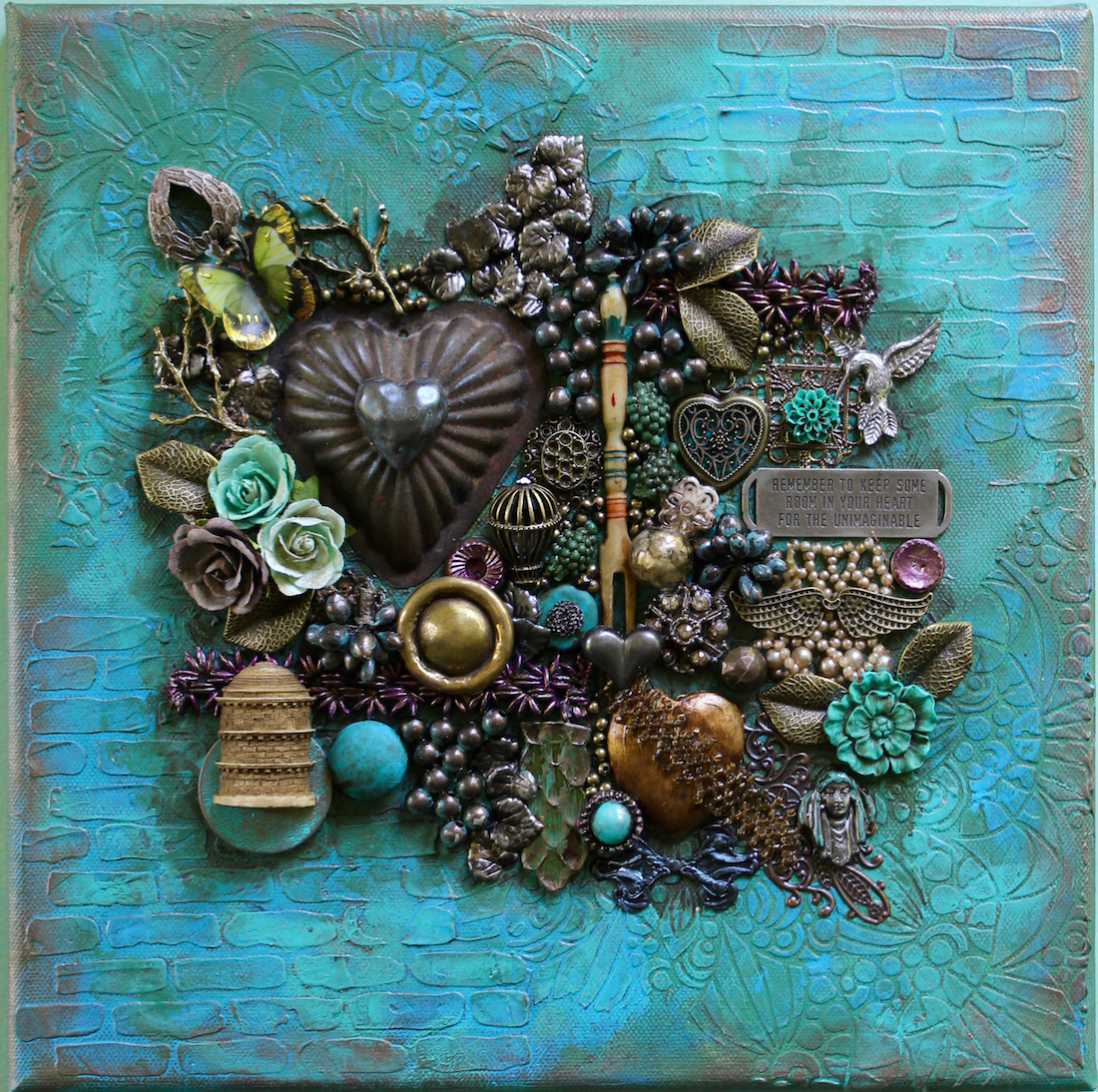 An antique tin heart mold takes center stage in this Assemblage Canvas art piece. I'm referring to this as 3D collage on canvas – this isn't just a painting. You'll find a total of six hearts within this design that includes more than 100 embellishments plus dozens of mini beads. This 12″ x 12″ artwork was created piece by piece as I gradually layered the embellishments, ending with an overall depth of 2.0″.
Texture also takes a starring role with a background built first with stenciled designs utilizing dimensional paste that is then covered with multiple coats of paint, spritzes, and waxes.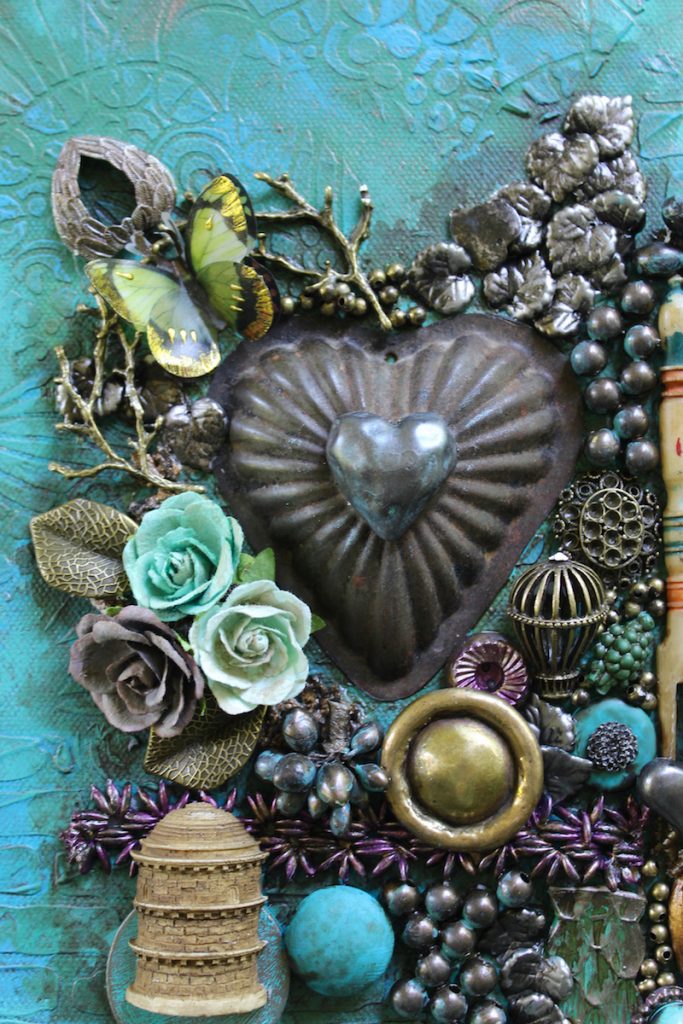 When describing the actual elements you will find in one of my Assemblage canvases, I divide the embellishments into two categories – vintage found objects (20+ years in age) and newer elements.
Here those vintage found objects include a tin heat mold, pickle fork, two different beaded necklaces, ancient building (chess piece), crocheted collar piece, pearl collar sections, heart pendant, grape bracelet charms, buttons, 1980s jewelry makings, brass button, brooch, rhinestone button, and various beads
Newer elements include resin flower, gypsy head, wings, various leaves, branch charms, heart feather charm, paper butterfly, paper roses, wood round and cap, wreath berries, heart charm filigreed metal shapes, hummingbird, cabochons, floral bracelet link, hot air balloon, heart bracelet link, wood heart, and various other metal embellishments.
Hangers are attached and, while I prefer the no-frame look, this Assemblage Art piece is ready for framing. It will also display nicely on an easel.
Dimensions: 12.0″ x 12.0″ x 2.0″
$119.00
Available for purchase at Etsy
All Assemblage Art pieces sold at Art Creations by Vicky are original works from artist Vicky Hensley.