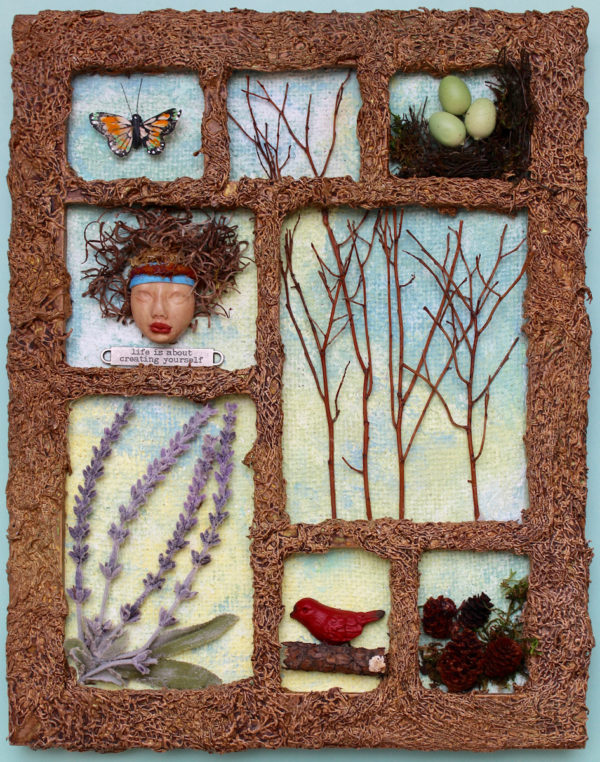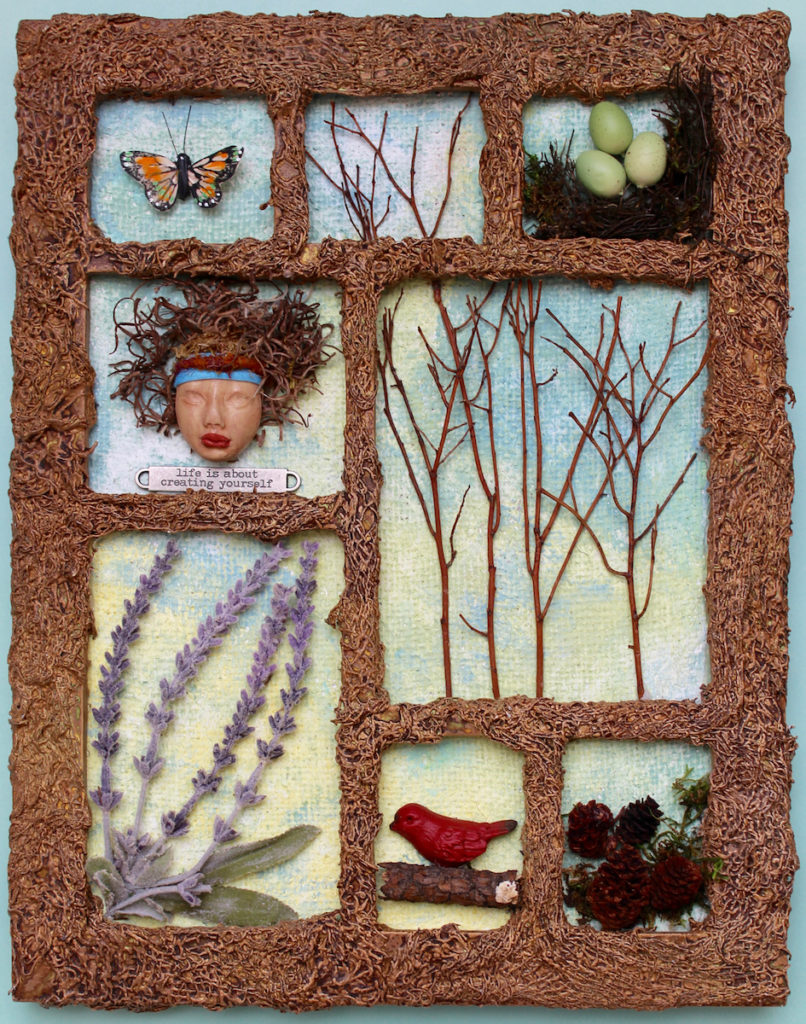 It started with the idea of a nature shadowbox and ended up even better with the appearance of a shadowbox using a photo collage frame. Measuring a little over 14″ by 11″ (to allow for material on the sides of the frame), the elements are actually adhered to a canvas which is then overlaid with the collage frame.
Nature was my inspiration and there are many natural items in this piece – the twigs that make the trees, the moss, the pinecones, the Spanish moss used for the girl's hair, and the piece of branch on which the red bird sits. The bird eggs, lavender, red bird, and butterfly are reproductions. I fashioned the girl's face from polymer clay and the charm beneath her face declares "life is about creating yourself". The frame is covered with creepy cloth which I painted to look like a natural material.
UNAVAILABLE – One of my first Mixed Media artworks, this item has been removed from inventory as it no longer reflects the style of my artwork today
Dimensions: 14.50" x 11.50" x 1.75″
Attached hangers for wall hanging. Although most of my Assemblage Art pieces can be framed, I don't suggest framing this shadowbox collage as the cloth covering the frame hangs over the edges as part of its intricate design.
All natural items have been treated to assure the absence of pests.