Crowned Whimsey
Crowned Whimsey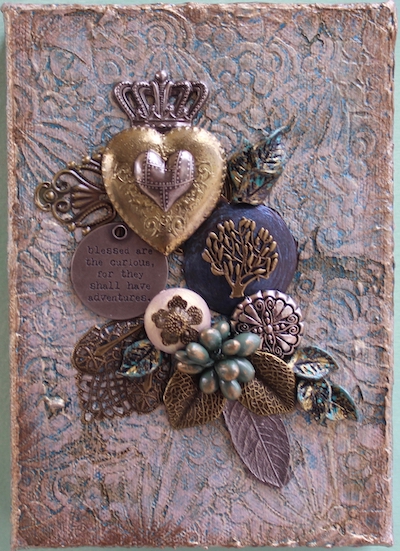 My newest – a combination of violet highlighted with blue and bronze spritzes. It's the first time for me to use this color combination but it won't be my last. Now for the official description.
This whimsical Assemblage piece features a crowned vintage heart surrounded by various leaves, filigrees, buttons, berries, and found objects. Its quote tag adds to the fun with "Blessed are the curious, for they shall have adventures.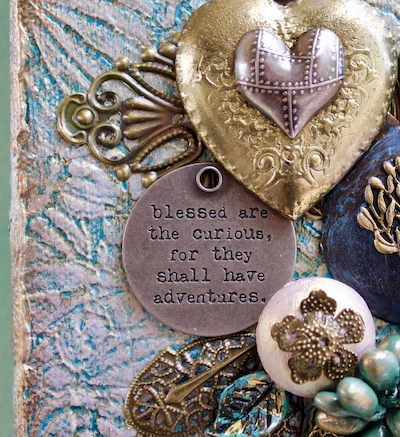 On a 7.0″ by 5.0″ gallery wrapped canvas, its depth is 2.25″. Its background is textured with stenciled modeling paste and finished off with a number of paints, spritzes, and waxes. The basic background color is violet and the spritzes add a bit of blue and bronze.
Hangers are attached and, while I prefer the no-frame look, this Assemblage Art piece is ready for framing. It will also display nicely on an easel.
Dimensions: 7" x 5" x 2.25″
$59.95
Available for purchase at my Etsy shop
All art sold at Art Creations by Vicky is the work of artist Vicky Hensley and one of a kind.