Mini Steampunk Clock Assemblage Canvas Art – Easel Included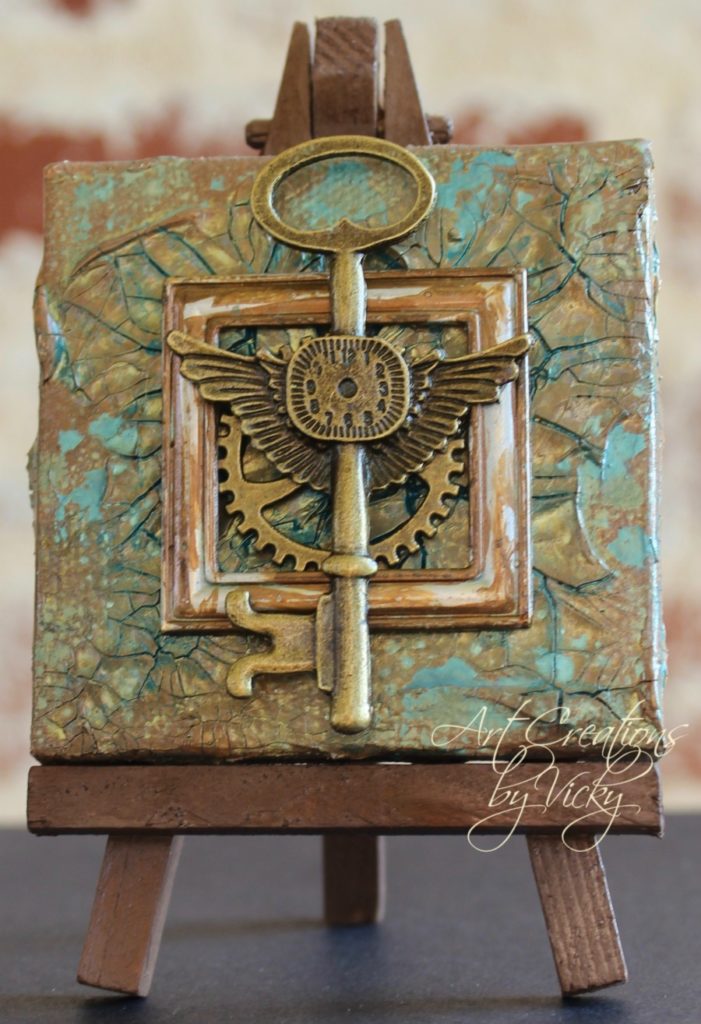 Time Flies is another in my new Mini Assemblage Art on Canvas line. This original 3D collage measures 3″ x 3″ x .625″ and sits on a 5″ easel which is included with purchase of Time Flies. The background has multiple coats and spritzes of paint along with crackled dimensional paste. Its steampunk theme clearly makes itself known with the wings of time/key embellishment, a large gear, and frame.
Dimensions: 3″ x 3″ x .625″ – sitting on canvas 5″ height x 3″ width – depth varies with spread of easel
SOLD
Other artwork available for purchase at Art Creations by Vicky
All Assemblage Art pieces sold at Art Creations by Vicky are original works from artist Vicky Hensley.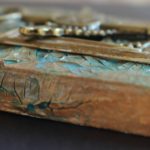 SaveSave