A Lady's Moon – 3D Wall Art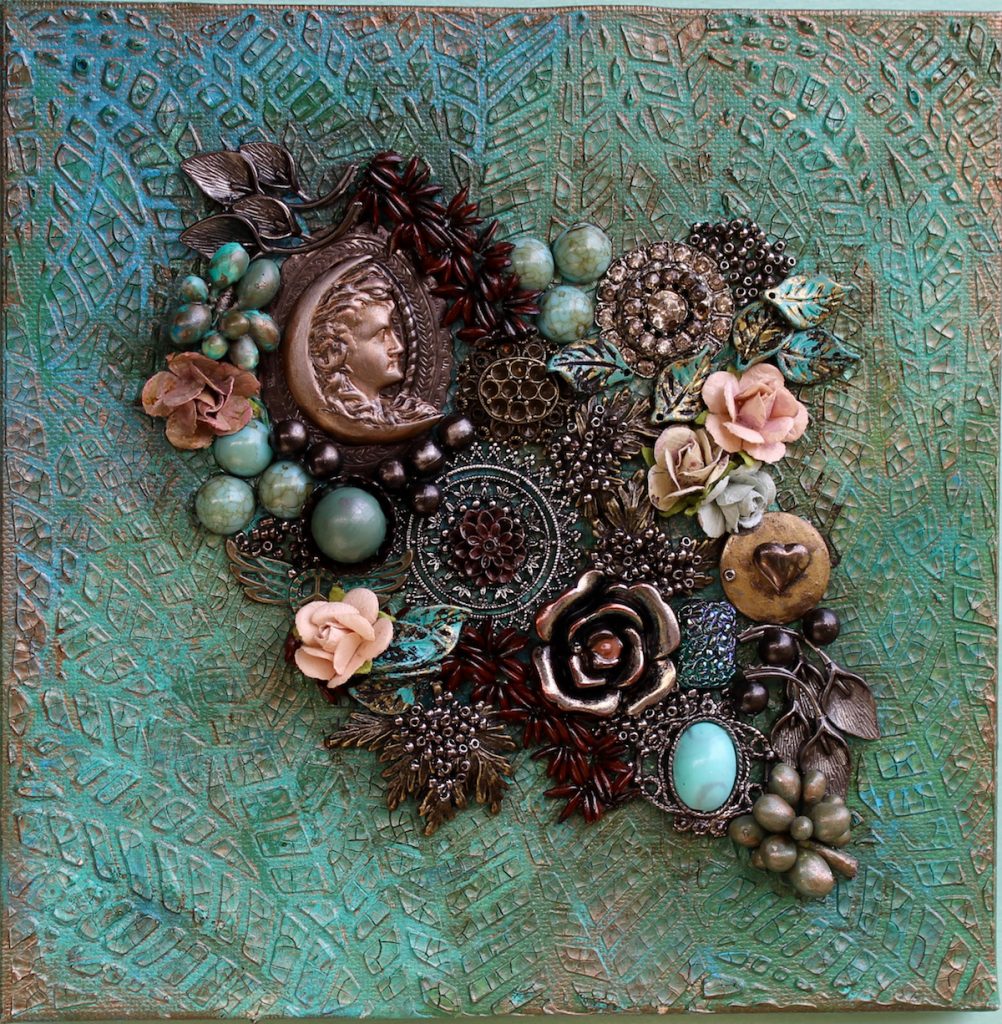 With a whole lot of beauty and a lady sitting on the moon, this Assemblage Canvas exudes a definite romantic feminine feel… with a little whimsey, of course. I've named it "A Lady Moon" and love that we have a "lady in the moon" rather than the traditional man. Measuring 8.0″ by 8.0″ with a depth of 1.50″, the background is textured with stenciled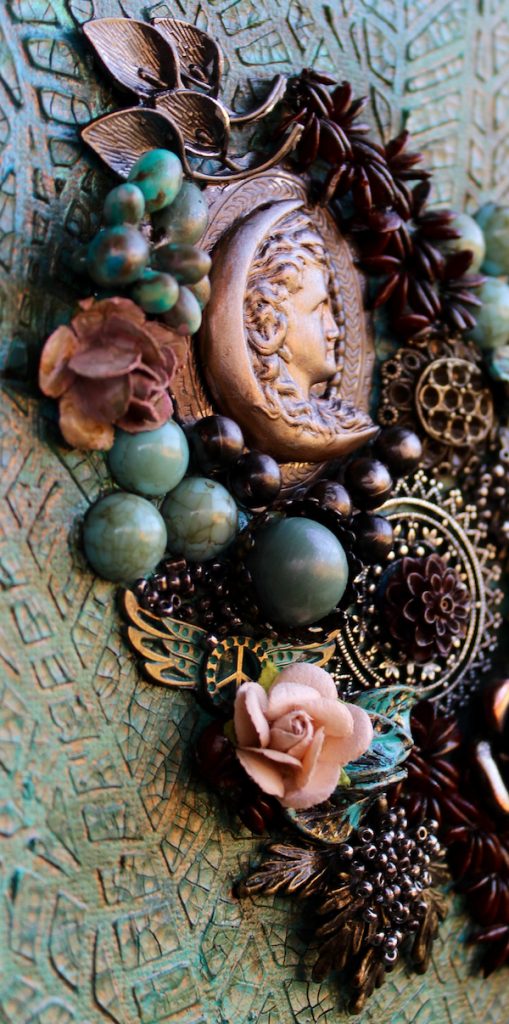 modeling paste and finished off with a number of paints, spritzes, and metallic waxes. Embellishments are then adhered to the canvas to form a three-dimensional design.
You'll find more than 50 embellishments plus dozens of tiny metal beads in this piece of Assemblage art. Older elements (found objects) include an oval cameo base, beaded necklace sections, brooch, button, earring, square bead, and various other beads. Newer elements include the lady moon stamping, paper roses, numerous metal embellishments, cabochons, bracelet section, the tiny beads, and pieces of a berry wreath.
Hangers are attached and, while I prefer the no-frame look, this Assemblage Art piece is ready for framing. It will also display nicely on an easel.
Dimensions: 8.0″ x 8.0″ Depth 1.50″
SOLD
Other creations are available at my Etsy shop
All art sold at Art Creations by Vicky is the work of artist Vicky Hensley and one of a kind.