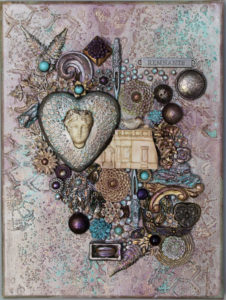 Last week I ran an article featuring one of my latest Assemblage Canvases that I had just listed on Etsy. Although I had given it the "hang and wait test" and it had passed (I let an art piece hang for a week in my art studio before listing to convince myself it's finished), I was still a bit unsure of its final design. Holding it in my hands, I saw the beauty of the finished piece but was concerned that photos wouldn't adequately showcase what I was seeing. I couldn't rid myself of the nagging feeling that I was right – it was a piece that was better suited for a one-on-one sale than an online sale.
After tracking the public's response through multiple tools, I decided it was time to let the piece evolve further. I told myself that I wasn't changing it so much as I was taking it to its next level. Whatever Vicky! I changed its focal point by removing and replacing the figurehead and toning down the starkness of the building by adding gray and bronze tones. I'm much happier with the final product and that nagging feeling has fled. It really is finished!
And the final piece…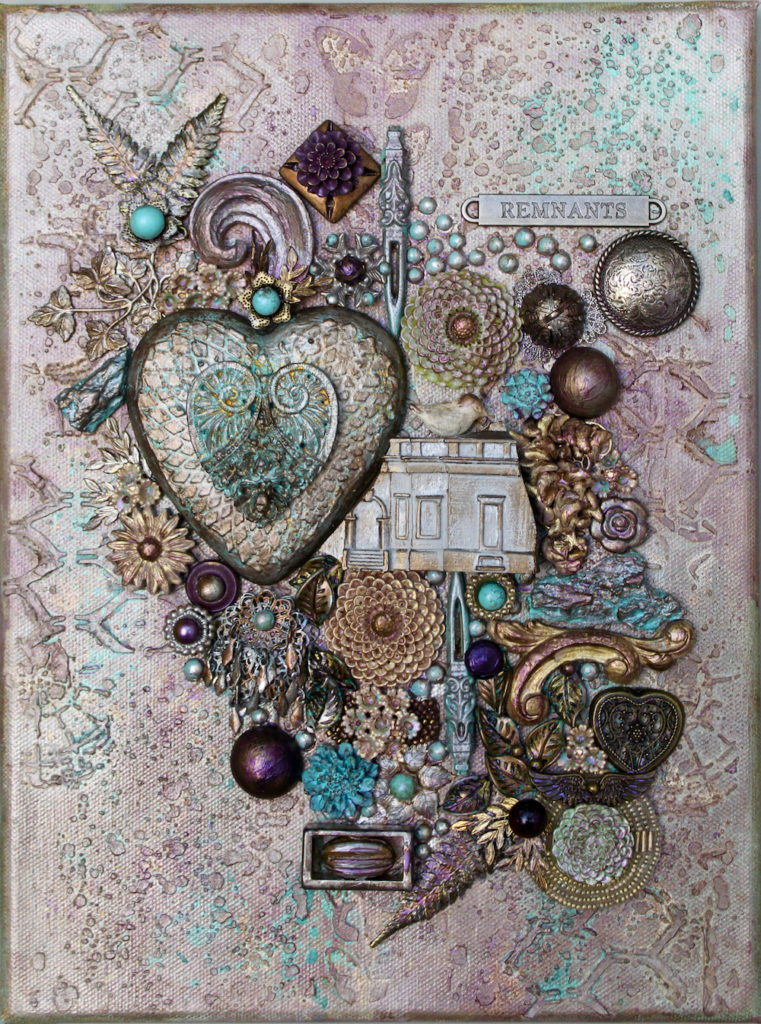 The full details can be found here.
Vicky
SaveSaveSaveSave
SaveSaveSaveSave
SaveSave
SaveSave
SaveSave