Class Coming Soon – Three-Dimensional Art on Canvas
Class Coming Soon – Three-Dimensional Art on Canvas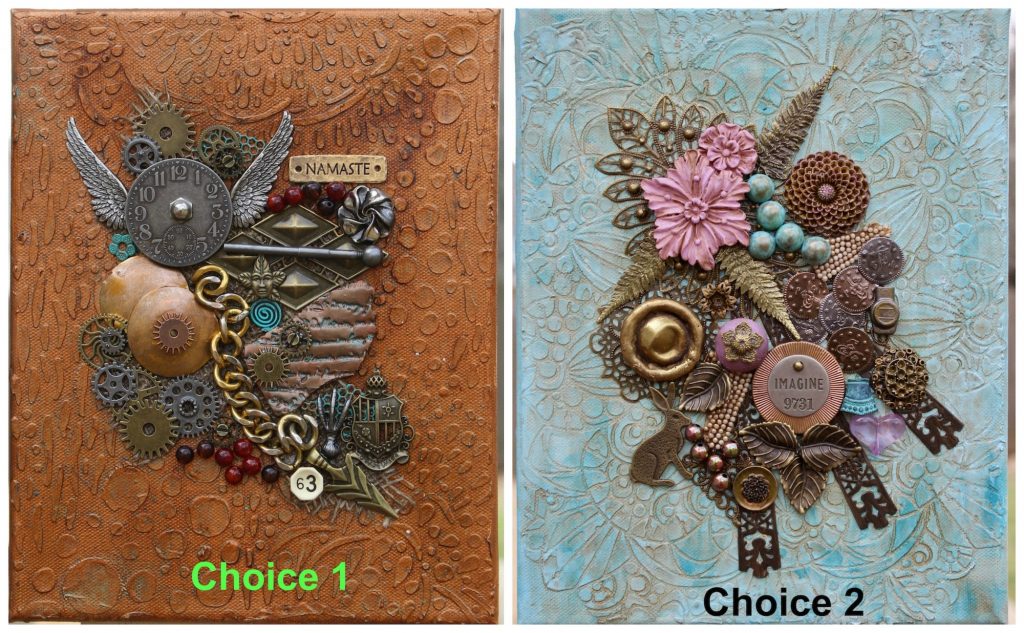 I'm teaching a class, Three-Dimensional Art on Canvas, on March 3rd. I usually refer to my art as Assemblage Art on Canvas but, not all understand that terminology… therefore, the change to Three-Dimensional. You will choose from the two designs here and we will provide you a complete kit for you to use as you create!
And now for the official announcement we are sharing on social media…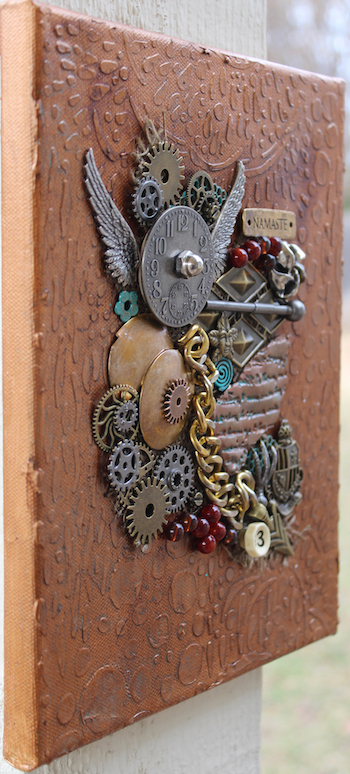 On March 3rd, join us for a hands-on class creating three-dimensional wall art utilizing found objects. Each participant will choose from the pictured two designs upon registration. A complete kit to create your chosen design will be provided at class. We'll concentrate first on layering our backgrounds and then build our design. We will also provide your choice of inspirational tags to include in your design. All supplies and tools are provided in this four-hour class. Class size is limited to ten. There are five available kits of each design so register early to reserve your choice. Beginners to experienced Mixed Media artists will enjoy creating with us!

Cost: $60.00 (includes $40 for the class and $20 for your kit and supplies)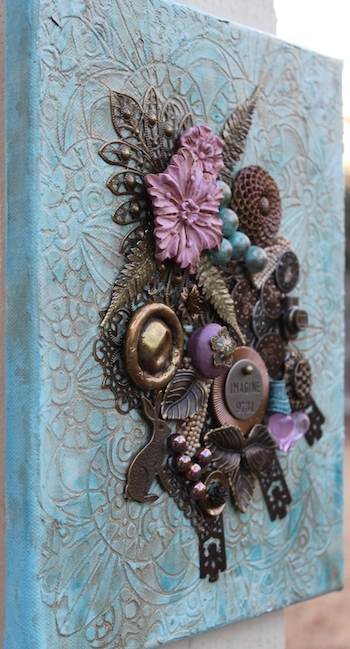 Register now – Paypal your payment here and include your selection – Choice 1 or Choice 2.
Sunday, March 3rd 3:00pm – 7:00pm
Location: 429 S Memorial Dr, Tulsa, Ok.
Instructor: Assemblage artist Vicky Hensley of Art Creations by Vicky
Vicky Hensley has been artsy all her life and now creates primarily in two mediums that are distinctly separate yet cross into one another – Assemblage Art on Canvas and Mixed Media. She often refers to her art as Three-Dimensional Canvas art. Fascinated with blending "found objects" and other mediums into one art piece, she started creating her Assemblage Wall Art in 2009. You can discover more about Vicky's work at Art Creations by Vicky.
Message me for more details. Hope to see you there!
Vicky