Arizona Gourd Festival!
Arizona Gourd Festival!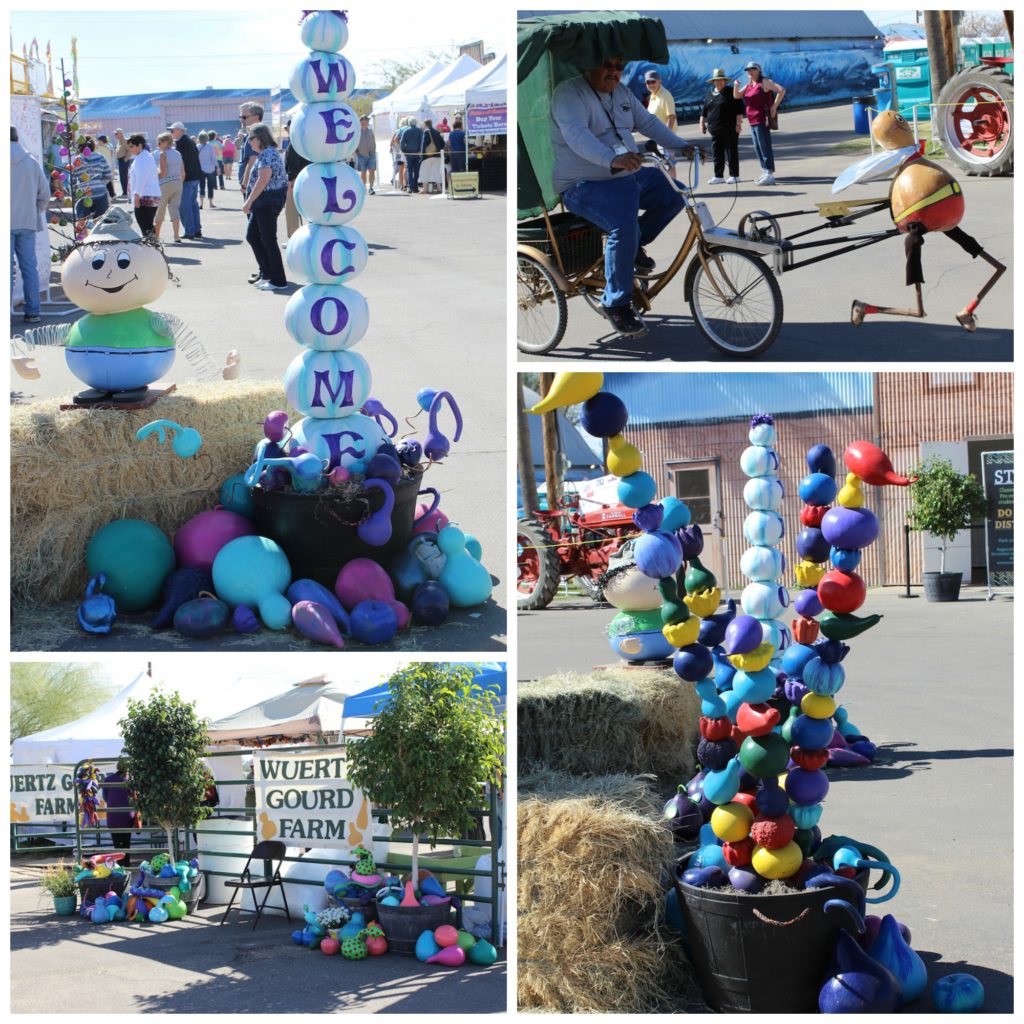 Arizona has been one of my favorite states to visit for years and now I have another reason to frequent this state – gourds. For the gourd artist, Arizona is full of inspiration and instruction and real live gourd growing and celebrating.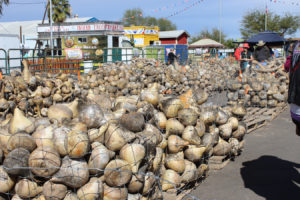 Earlier this month I attended THE gourd festival in Casa Grande (halfway between Phoenix and Tucson). Sponsored by Wuertz Gourd Farm, it was their 14th Running of the Gourds Festival, and featured bins holding thousands of dried gourds for sale, gourds used for every purpose and decorative element imaginable, four days of serious gourd art instruction (filled long before I thought to make my reservations), Arizona's Gourd Society's Judged Show (unbelievable), 100 Gourd artists and vendors, music, food, and much more.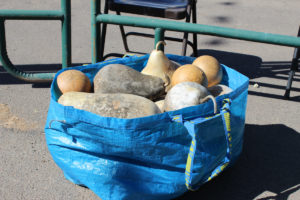 Mixing with others who loved gourds as much or more than me was thrilling and gave me a feeling of bone deep satisfaction. You just don't find many gourd artists in Oklahoma and even fewer (if any) suppliers. The three companies I rely on for most of my gourd art supplies were all there – Welburn Gourds, The Caning Shop, and Wuertz Gourd Farm. I had only shopped these merchants by mail and I loved actually seeing the colors of the ink dyes, touching and seeing various cording and trims, and choosing my own gourds. New techniques were on display even if you hadn't been lucky enough to snag a spot in the official gourd classes. All in all – it was quite a rush!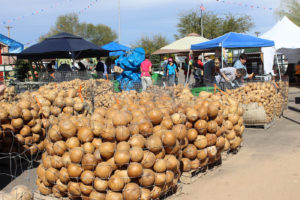 Over the next week, I'll be sharing snippets of the festival starting today with the biggest thrill of all – choosing a large boxful of dried gourds one by one. Wuertz Farm then took over for the packing and shipping as I was certain I couldn't take them with me on our flight home.
And I must mention the gourds I saw beyond the festival in a number of artsy Tucson shops. Truly inspirational. Since returning home, I have drilled, cut, and cleaned two large gourds and now have both at my gourd art station just waiting to be burned, dyed, or carved.
Vicky