Fairy Tale Discoveries
Fairy Tale Discoveries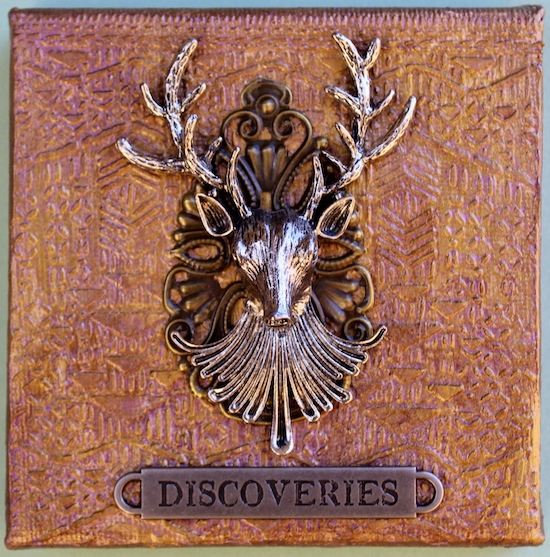 Looking as though it stepped from a fairy tale, this dreamy version of a deer appearing from a vine-filled forest is part of my Mini Assemblage Art on Canvas line. Its word tag, Discoveries, refers to that which we have yet to see and learn.
The background has multiple coats and spritzes of paint along with dimensional paste stenciled in a macrame pattern that adds even more texturing.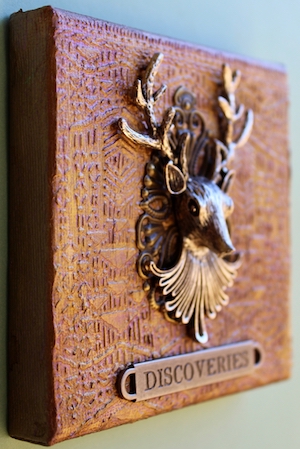 Embellishments are metal deer mount, filigree background, and word tag.
Dimensions: 4.0″ x 4.0″ x 1.125″ 
$44.95
Available for purchase at my Etsy shop
All Assemblage Art pieces sold at Art Creations by Vicky are original works from artist Vicky Hensley.