Mystically Authentic
Mystically Authentic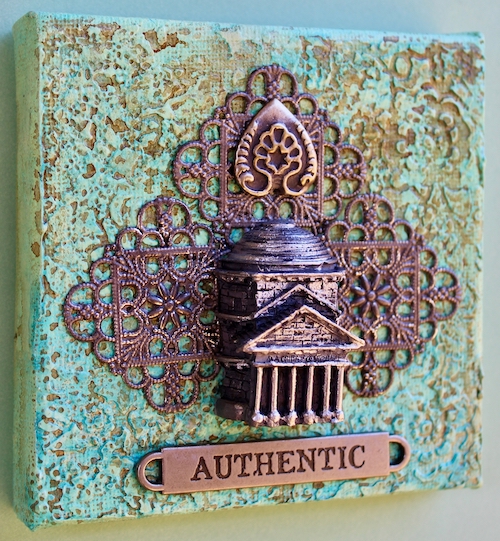 Named "Mystically Authentic", this taste of 3D wall art is part of my Mini Assemblage Art on Canvas line. It's an original 3D collage measuring 4″ x 4″ x 1.25″. Before painting with blues and greens, the entire canvas was textured with a climbing rose dimensional paste pattern.
The building that forms the focal point is actually a vintage chess piece that has been cut in half to allow attachment to the canvas. Other items used to form this design include several metal filigrees, word tag, and a charm.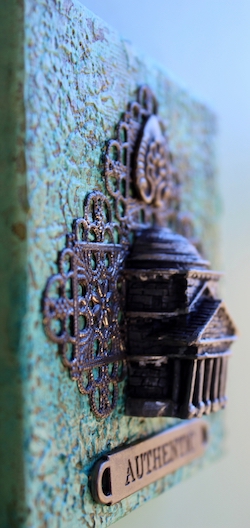 My Mini Art line contains both art pieces that are ready to ship (Mini Art Ready to Ship) and art pieces that are made to order (Mini Art Made to Order). Mystically Authentic is ready to ship.
Dimensions: 4″ x 4″ x 1.25″ 
$44.95
Available to purchase at my Etsy shop
There is an attached hanger and, although I prefer the no-frame look, Mystically Authentic is ready for framing. I occasionally frame an assemblage piece and the effect is stunning. This piece will also display nicely on an easel.
All Assemblage Art pieces sold at Art Creations by Vicky are original works from artist Vicky Hensley.