Industrial Steampunk with a Bit of Heart
Industrial Steampunk with a Bit of Heart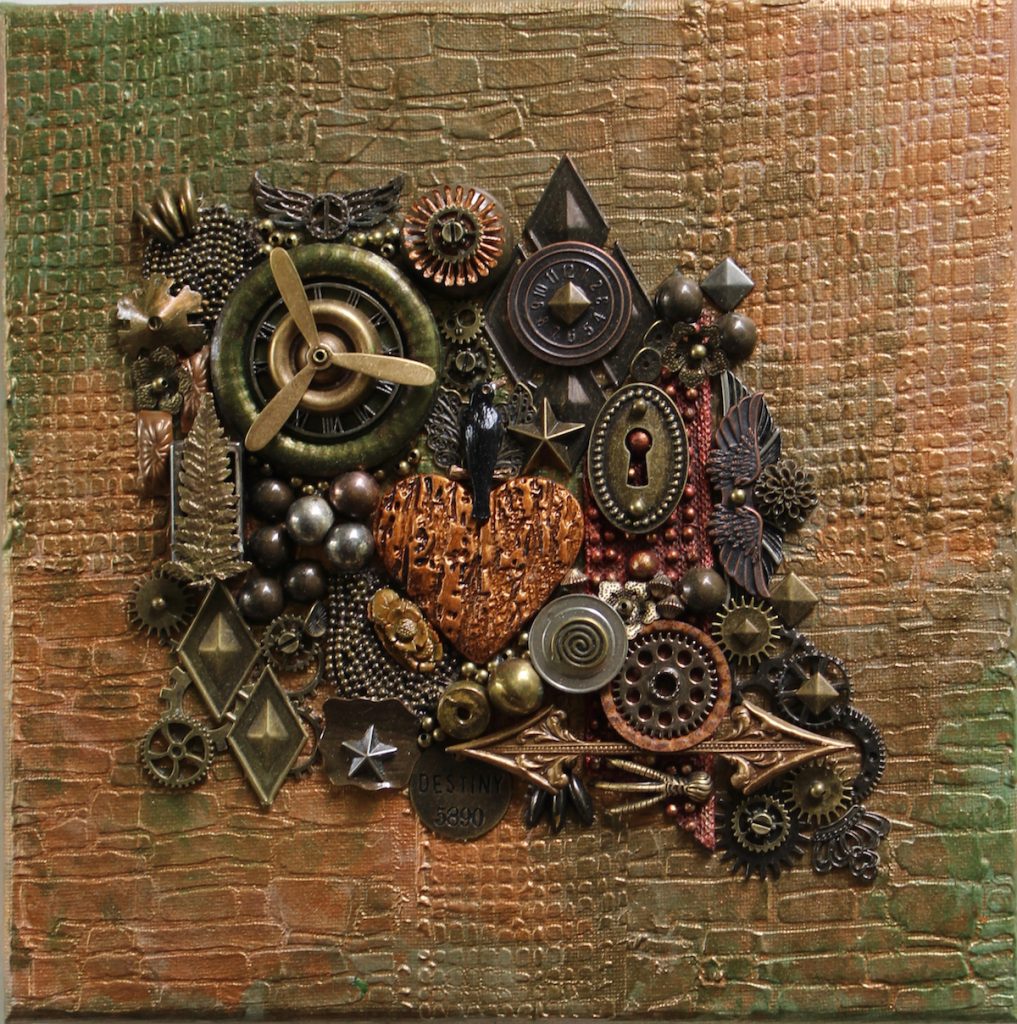 Although it's full of steampunk vibes, this Assemblage Art on Canvas has a definite industrial feel to it as well. Assemblage describes the process of creating a larger art piece from smaller objects. Best described as a 3D collage on canvas, it contains numerous vintage "found objects" as well as newer embellishments.
Measuring 10.0″ square with a depth of 1.5″, the background is textured with stenciled modeling paste and finished off with a number of paints, spritzes, and metallic waxes. Primary colors here are shades of green and copper accented with a bit of red.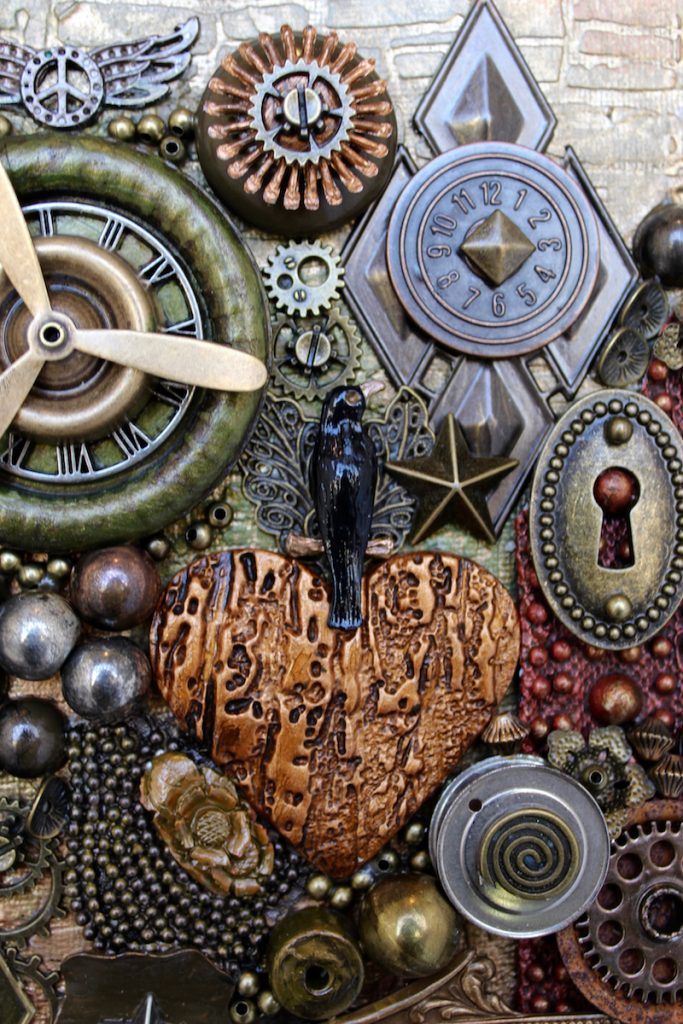 In the center sits a handmade polymer clay heart that is surrounded by approximately 85 embellishments. Vintage elements include sections of a pearl purse, paper bottle top, buttons, bracelet base, beads, earrings, purse clasp, bobbin, strip of a beaded purse, bracelet links, and necklace pieces. Newer elements include winged peace sign, metal beads, 2 clock faces, propeller, word tag stating DESTINY, starred round, bird, cabochons, pop bottle cap, stars, and many metal elements such as flower, tree, gears, diamonds, squares, keyhole, wings, arrow, claw, and crown.
Hangers are attached and, while I prefer the no-frame look, this Assemblage Art piece is ready for framing. It will also display nicely on an easel.
Dimensions: 10" x 10" x 1.5″
$89.95
Available for purchase at Etsy
All art sold at Art Creations by Vicky is the work of artist Vicky Hensley and one of a kind.