Heart of Spring – A 3D Found Object Canvas
Heart of Spring – A 3D Found Object Canvas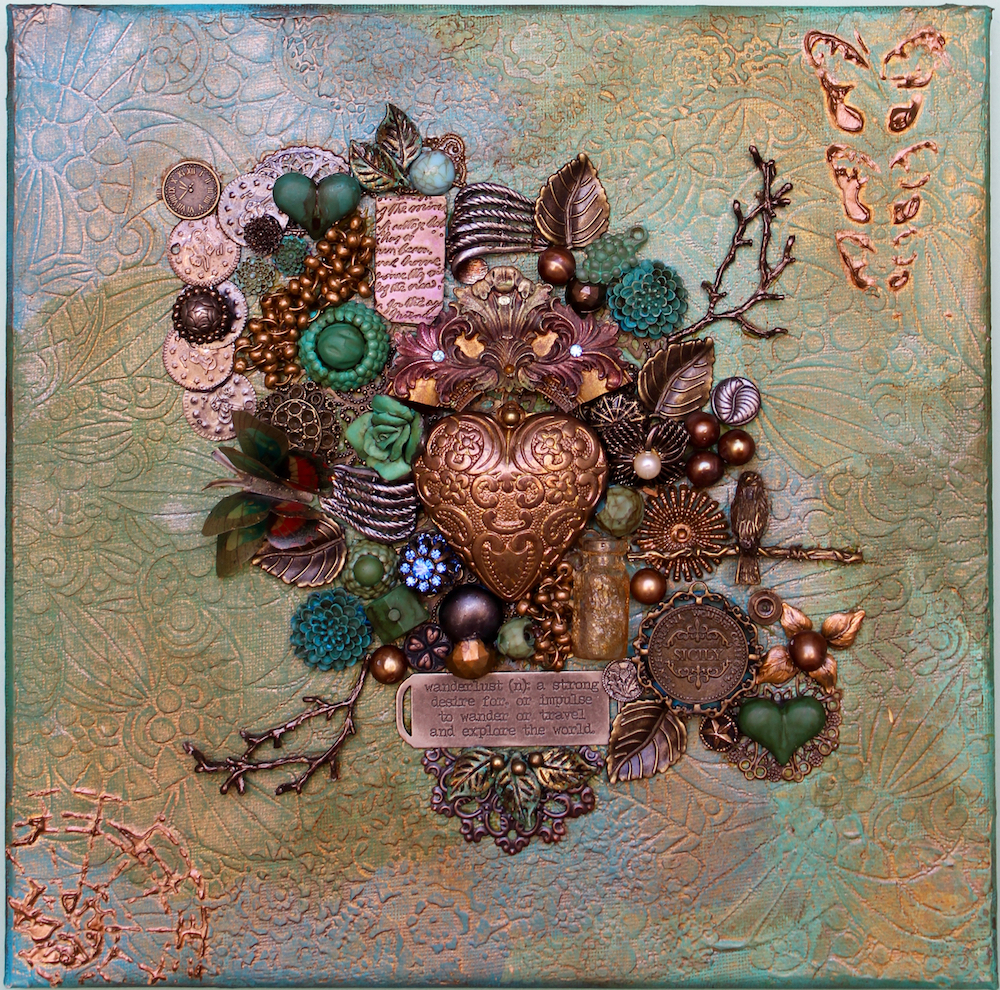 SOLD
Other artwork available for purchase at Art Creations by Vicky
I must have been feeling a touch of spring when creating this latest Assemblage Canvas. Its vintage heart center gives it a romantic flair while many of the other embellishments add a feel of an emerging spring. For me, Spring always brings with it the desire to explore and I thought the word charm summed it up nicely with "wanderlust – a strong desire for, or impulse to wander or travel and explore the world."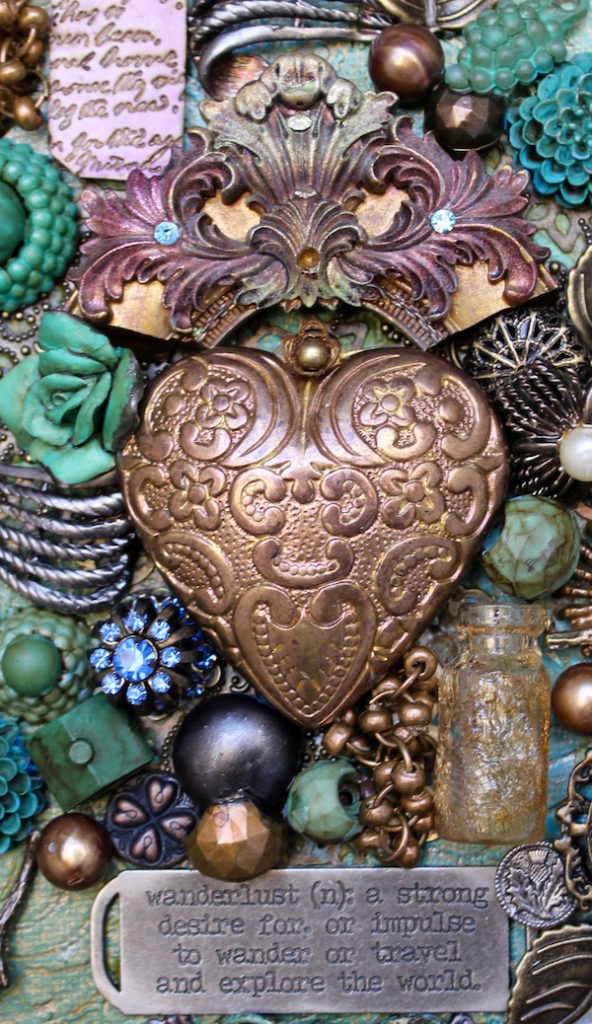 Measuring 10.0″ by 10.0″ with a depth of 1.25″, the background is textured with stenciled modeling paste and finished off with a number of paints, spritzes, and metallic waxes. Embellishments are then adhered to the canvas to form a three-dimensional design.
You'll find around 75 embellishments in this piece of Assemblage art. Many of those are actually vintage found objects including the gold heart, necklace links, beads, resin frame piece, imitation coins, beaded necklace, earring, Monopoly house, porcelain house, and a number of 1980s jewelry makings.
Newer elements include the bottle, clock, a variety of leaves, beads, coin, branches, hearts, bird on a branch, filigreed metal rounds, quote charm, metal beads, buttons, butterfly, grapes, glass rounds, and metal embellishments.
Hangers are attached and, while I prefer the no-frame look, this Assemblage Art piece is ready for framing. It will also display nicely on an easel.
Dimensions: 10.0″ x 10.0″ Depth 1.25″
SOLD
All art sold at Art Creations by Vicky is the work of artist Vicky Hensley and one of a kind.