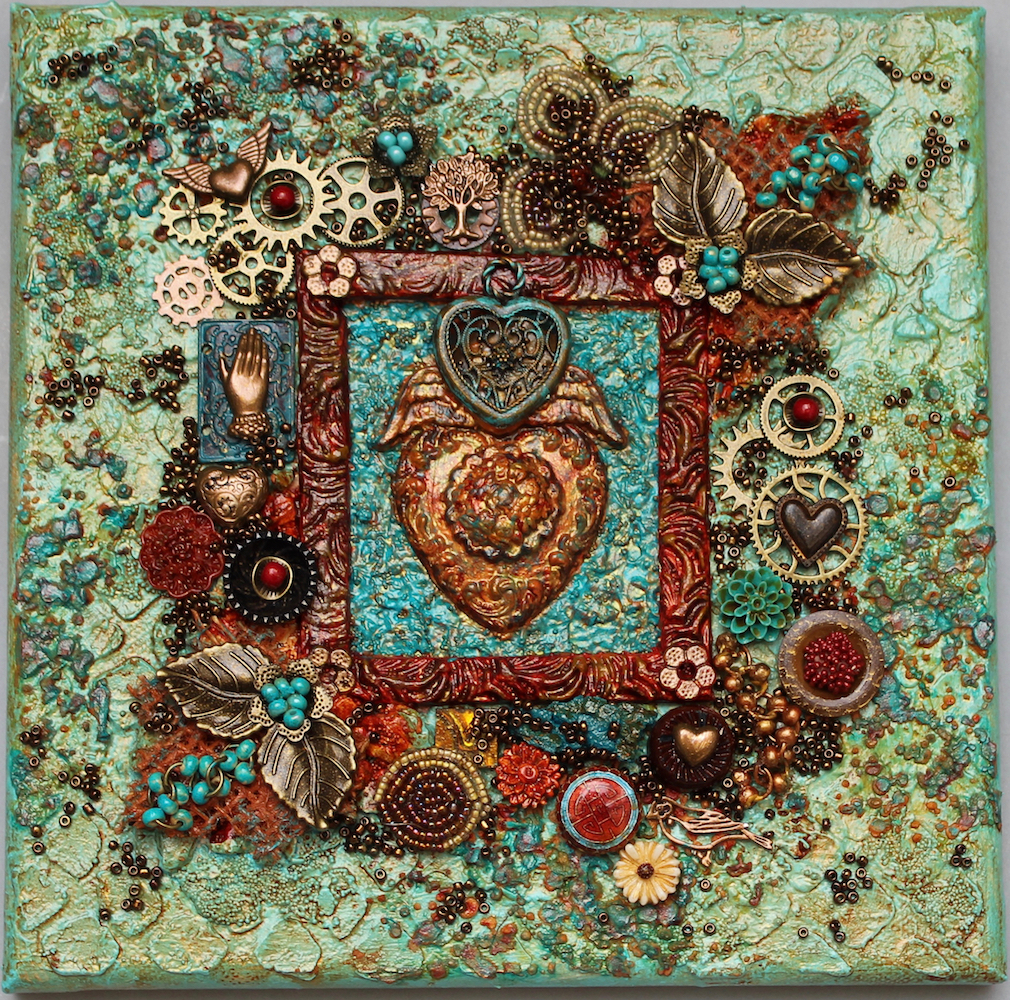 SOLD
Other artwork available for purchase at Art Creations by Vicky
Six hearts fill this assemblage art piece with love. I've named it Love Lifts and it is a perfect gift for your Valentine. I'm referring to this as 3D Heart Art – this isn't just a painting. It is three dimensional with 60 found objects (embellishments) plus dozens of beads adhered to a stretched canvas.
Assemblage is the method of creating a larger art piece from smaller objects. My assemblage art is on canvas rather than free standing. It also has strong steampunk overtones all while saying love.
Found vintage items include beaded flowers, buttons, necklace, and charms. New items include: floral cabochons, metal hearts, flowers and leaves, glass tiles, gears, bracelet pieces, metal embellishments, and a polymer clay frame made by yours truly. The background is stenciled with modeling paste and covered with several colors of multiple paints which is then highlighted by spritzes of metallic. The depth of the overall design is approximately 1.50″.
There are attached hangers and, although I prefer the no-frame look, Love Lifts is ready for framing. I occasionally frame an assemblage piece and the effect is stunning. This piece will also display nicely on an easel.
Dimensions: 8" x 8" x 1.50″
SOLD
All art sold at Art Creations by Vicky are the work of artist Vicky Hensley and are originals – one of a kind.