A Raven on a Heart – Mini Version
A Raven on a Heart – Mini Version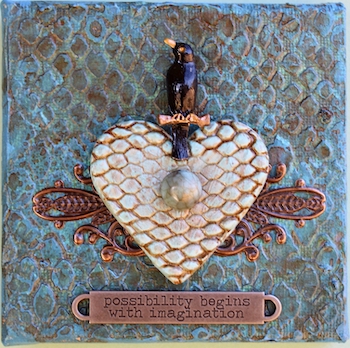 When I create, I do so with symbolism in mind. I've used several here starting with the bird that symbolizes freedom and perspective sitting atop a heart which tells us of deep and stable love. The word tag adds imagination – our capacity for creative expression – with, "Possibility begins with imagination."
A part of my Mini Assemblage Art on Canvas line, this original 3D collage measures 4″ x 4″ x 1″. For texture, the background has multiple coats and spritzes of paint along with dimensional paste.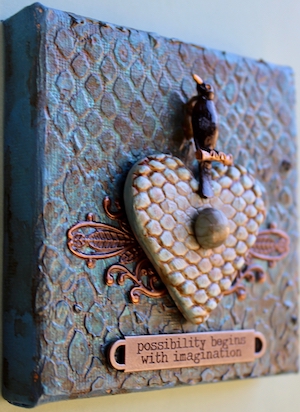 Assemblage Art on canvas means that we add items to the prepared canvas. Here those embellishments include a polymer clay heart (crafted by yours truly), cabochon, and a metal bird, filigree, and word tag.
Dimensions: 4.0″ x 4.0″ x 1.0″
$49.95
Available for purchase at my Etsy shop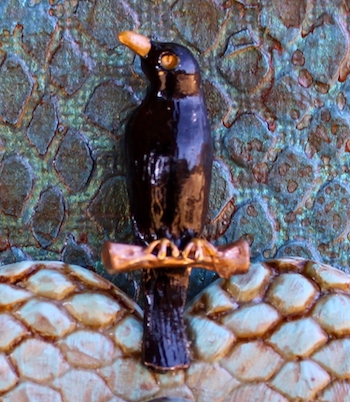 My Mini Art line contains both art pieces that are ready to ship (Mini Art Ready to Ship) and art pieces that are made to order (Mini Art Made to Order). This piece is Made to Order. 
All Assemblage Art pieces sold at Art Creations by Vicky are original works from artist Vicky Hensley.