Imagine in Blue
Imagine in Blue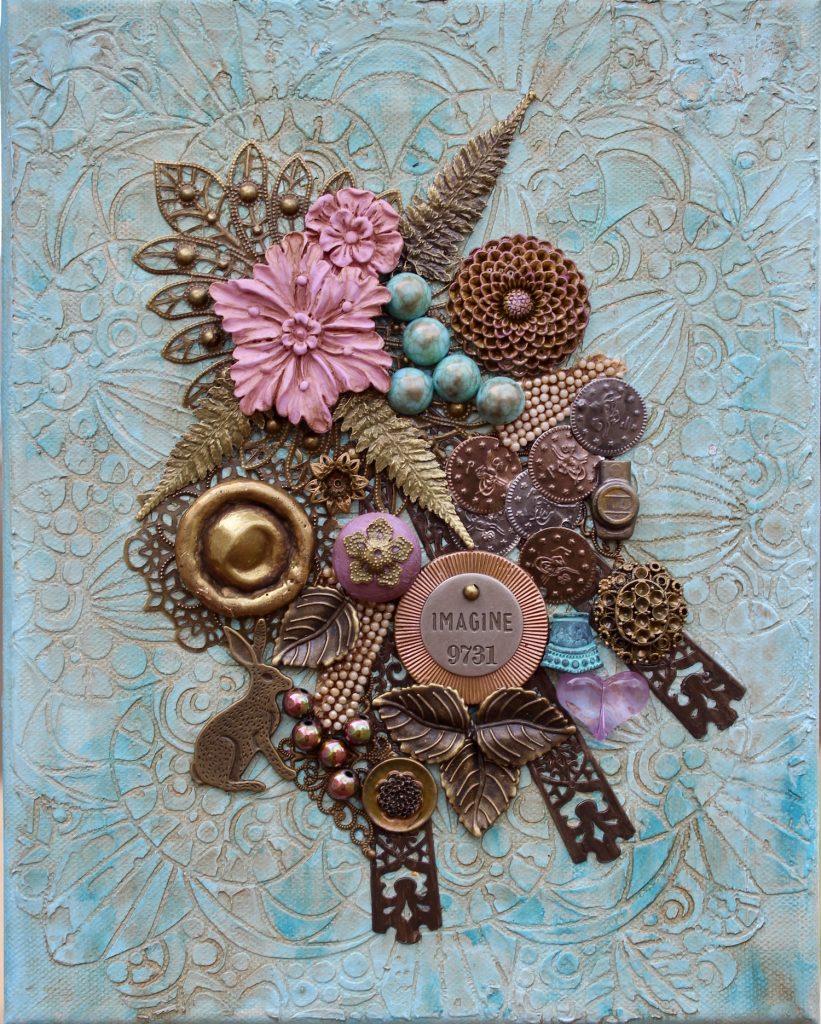 I was feeling a touch of spring when creating this latest Assemblage Canvas. With a pair of beautiful rosy pink flowers serving as the focal point, many of the other embellishments add to the feel of an emerging spring. For me, Spring always brings with it new ideas and aspirations and the IMAGINE charm sums all that up so nicely.
When purchasing, you have the option of changing the word from IMAGINE to another inspirational word at no additional cost. You will find the choices under Spiritual Tag. If you want the artwork as pictured, choose IMAGINE from the options.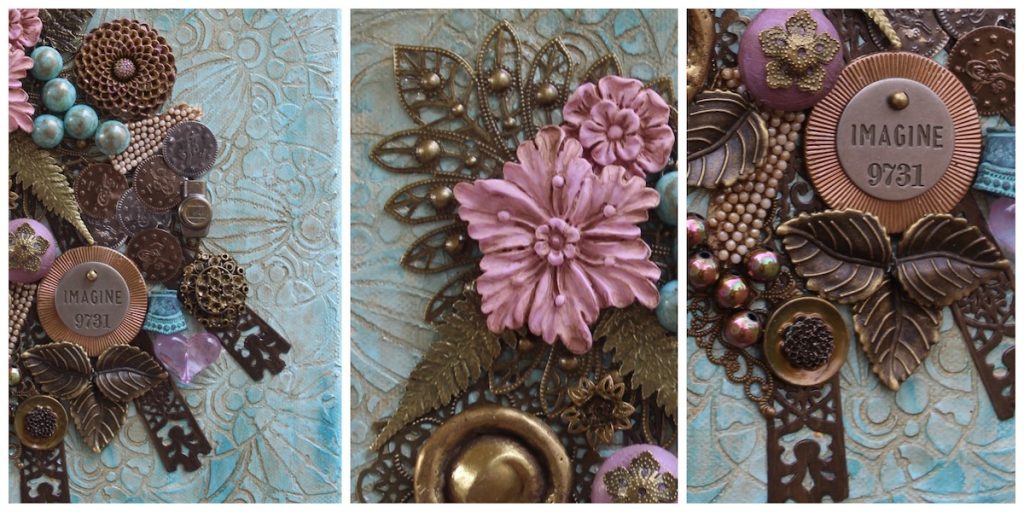 Choices include Breathe, Listen, Believe, Imagine, Destiny, Journey, Cherish.
Measuring 10.0″ by 8.0″ with a depth of 1.50″, the background is textured with stenciled modeling paste and finished off with a number of paints, spritzes, and metallic wax. Embellishments are then adhered to the canvas to form a three-dimensional design.
You'll find around 50 embellishments in this piece of Assemblage art. A number are actually vintage found objects including the large brass button, sections of a pearl purse, imitation coins, earring, fan sections, poker chip, smaller button, and an electrical component.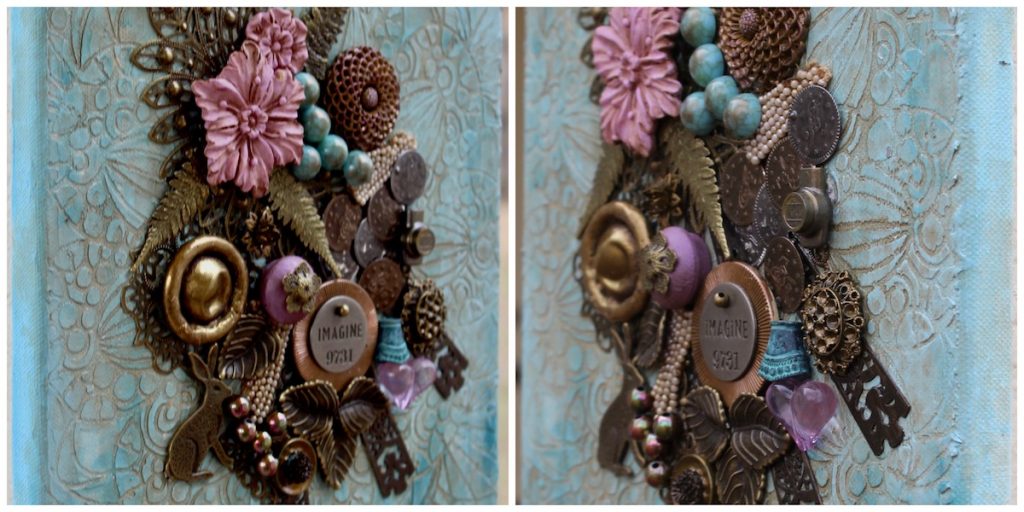 Newer elements include the plaster flowers, lotus flower, various metal filigreed shapes, a selection of metal leaves, bunny, transparent heart, several cabochons, beads, and the Imagine word tag.
Hangers are attached and, while I prefer the no-frame look, this Assemblage Art piece is ready for framing. It will also display nicely on an easel.
Dimensions: 10.0″ x 8.0″ Depth 1.5″.
$79.95
Available for purchase at my Etsy Shop.
All art sold at Art Creations by Vicky is the work of artist Vicky Hensley and one of a kind.