3D Steampunk Collage
3D Steampunk Collage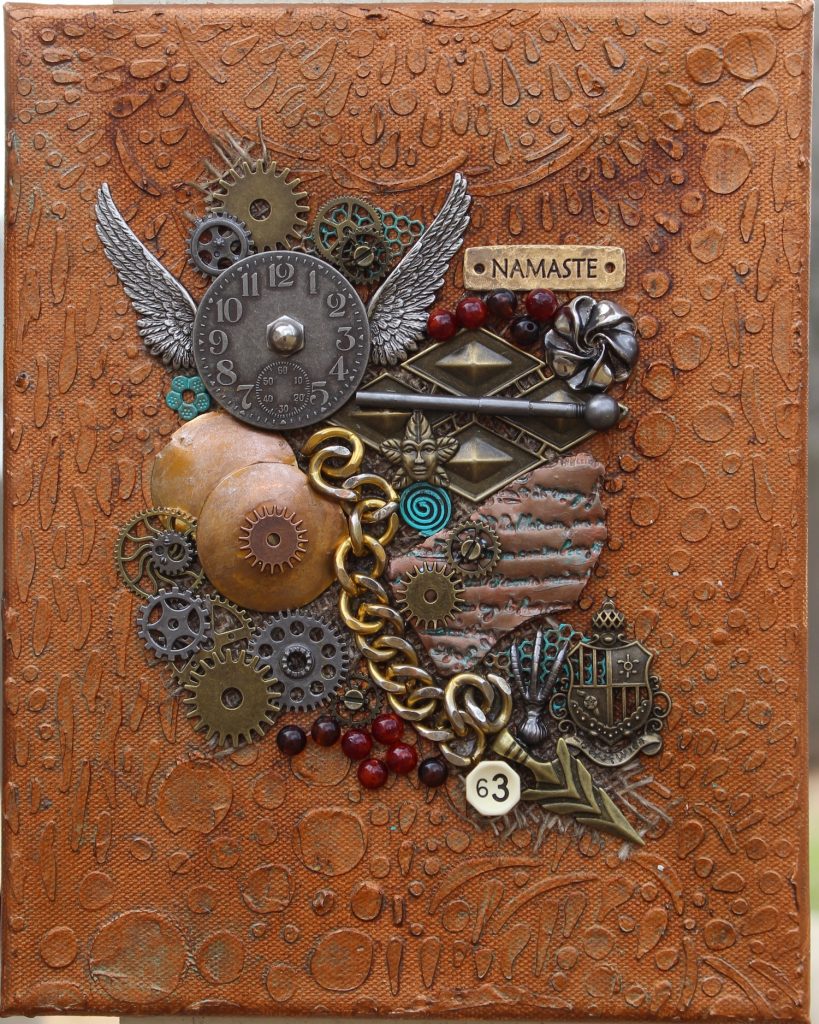 I'm back in a Steampunk mode again. It's in demand, my Steampunk inventory is low again, and I love creating in this Victorian science fantasy sub-genre. It's eclectic and whimsical, leading to some rather fascinating collages.
Now for the official writeup…
Steampunk Assemblage Art, this time on a 10″ x 8″ canvas. Assemblage describes the process of creating a larger art piece from smaller objects. Best described as a 3D collage on canvas, it contains numerous vintage "found objects" as well as newer embellishments.
Its background is textured first with stenciled modeling paste then finished off with a number of paints and spritzes. Primary colors here are shades of copper, bronze, and turquoise.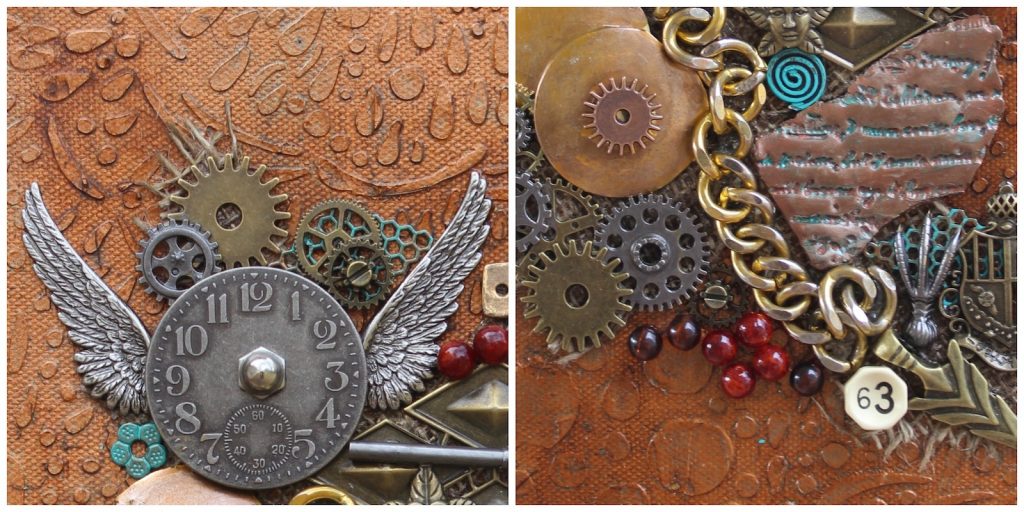 Vintage elements include adding machine key, chain, belt segments, red beads, and bolt. Newer pieces complete this steampunk look with items such as gears, button, cap nut, Namaste word tag, and various metal embellishments. The script is made of polymer clay by yours truly.
Hangers are attached and, while I prefer the no-frame look, this is ready for framing. This piece will also display nicely on a large table easel.
Dimensions: 10.0″ x 8.0″ x 1.0″
$79.95
Available for purchase at my Etsy Shop
All Assemblage Art pieces sold at Art Creations by Vicky are original works from artist Vicky Hensley and one of a kind.