3D Collage Art in Blue
3D Collage Art in Blue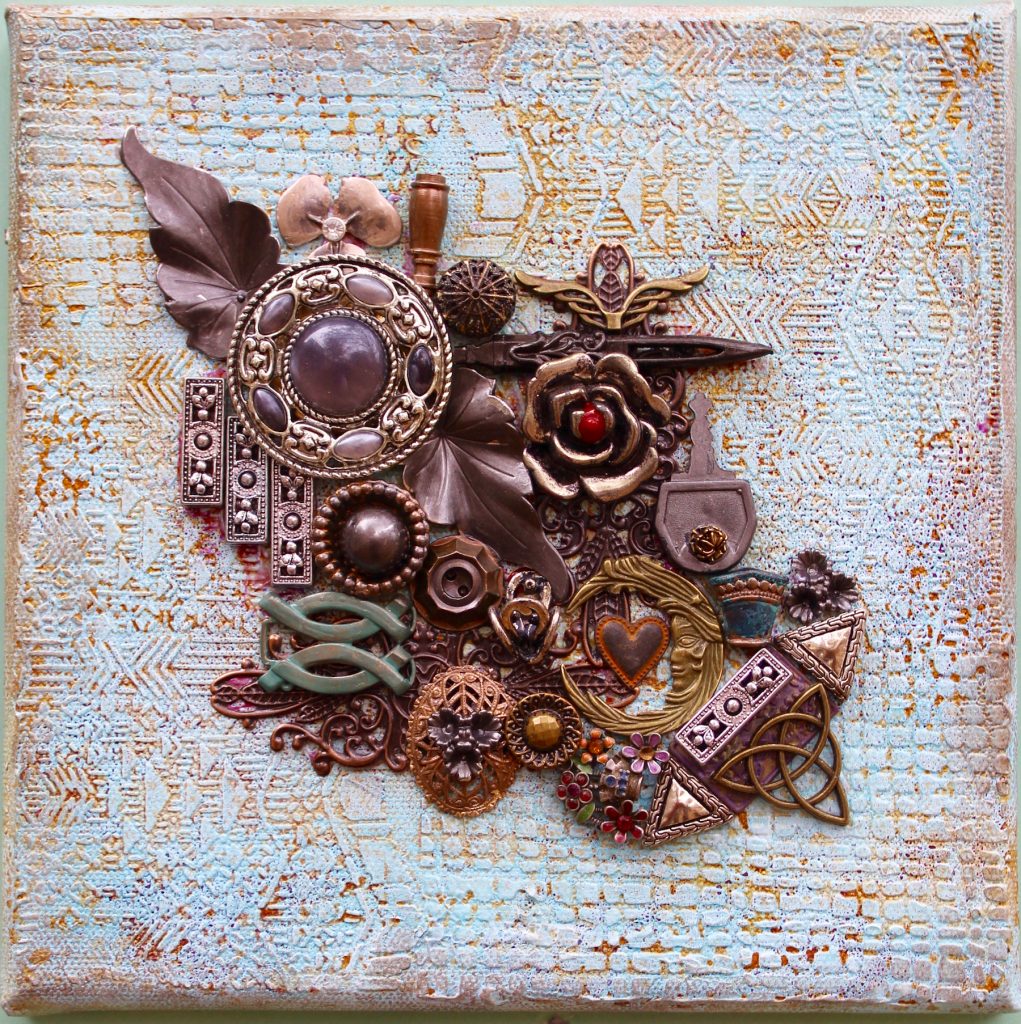 Listed just yesterday, this 8″ x 8″ x 1.75″ assemblage canvas is the perfect size for gift giving. Generally, I don't make a push for Holiday sales – I consider December much like any other month for original art sales. However, if purchased within the next week, most items would be received before Christmas.
I did it – I made a Christmas pitch!

And now for the latest addition to Art Creations by Vicky. More to come this week…
3D Collage Art – Original Canvas Wall Art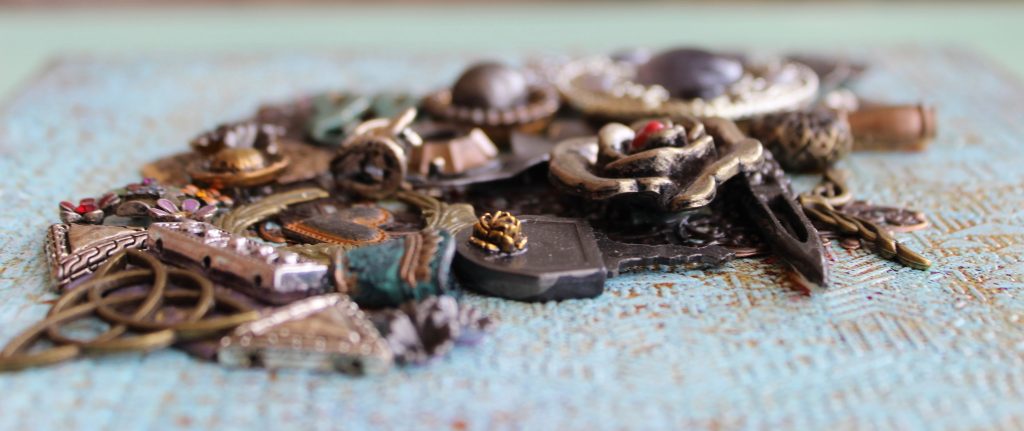 A striking traditional collage, this Assemblage Canvas claims beauty with a bit of whimsey. Measuring 8.0″ by 8.0″ with a depth of 1.75″, the background is textured with stenciled modeling paste and finished off with a number of paints, spritzes, and metallic waxes. Embellishments are then adhered to the canvas to form a three-dimensional design.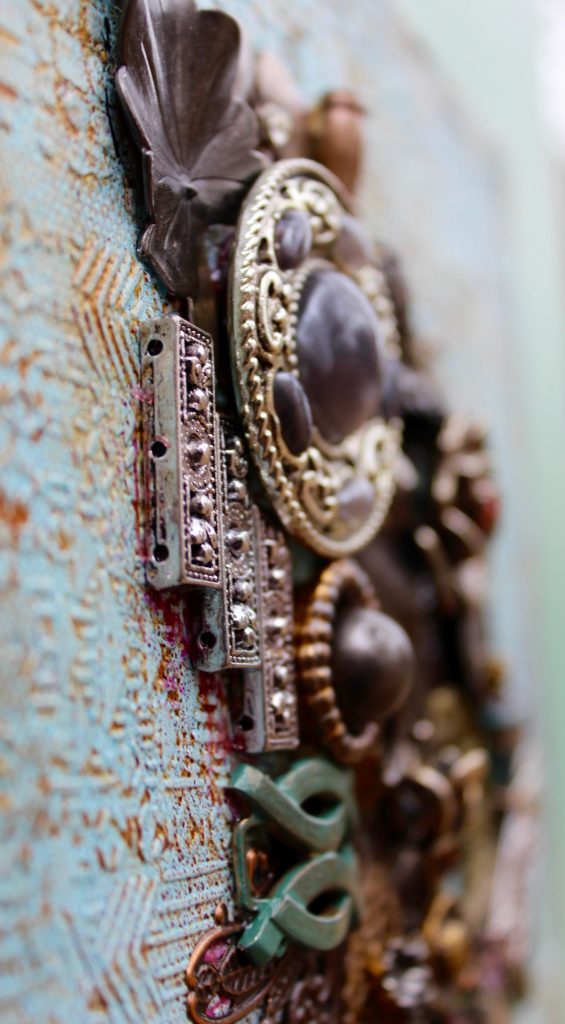 You'll find around 35 embellishments in this piece of Assemblage art. Older elements (found objects) include various bracelet links, earring, hors-d'oeuvre fork, necklace link, buttons, 1980s jewelry makings, metal leaves, key, chain segment, and a large bead. Newer elements include round pendant, filigreed metal designs and bead, bracelet links, wings, moon, heart, and various other metal embellishments.
Hangers are attached and, while I prefer the no-frame look, this Assemblage Art piece is ready for framing. It will also display nicely on an easel.
Dimensions: 8.0″ x 8.0″ Depth 1.75″
$64.95
Available for purchase at Etsy
Checkout at Etsy is easy – you can do so as a guest – no need to join.
All art sold at Art Creations by Vicky is the work of artist Vicky Hensley and one of a kind.