Curiouser and Curiouser
Curiouser and Curiouser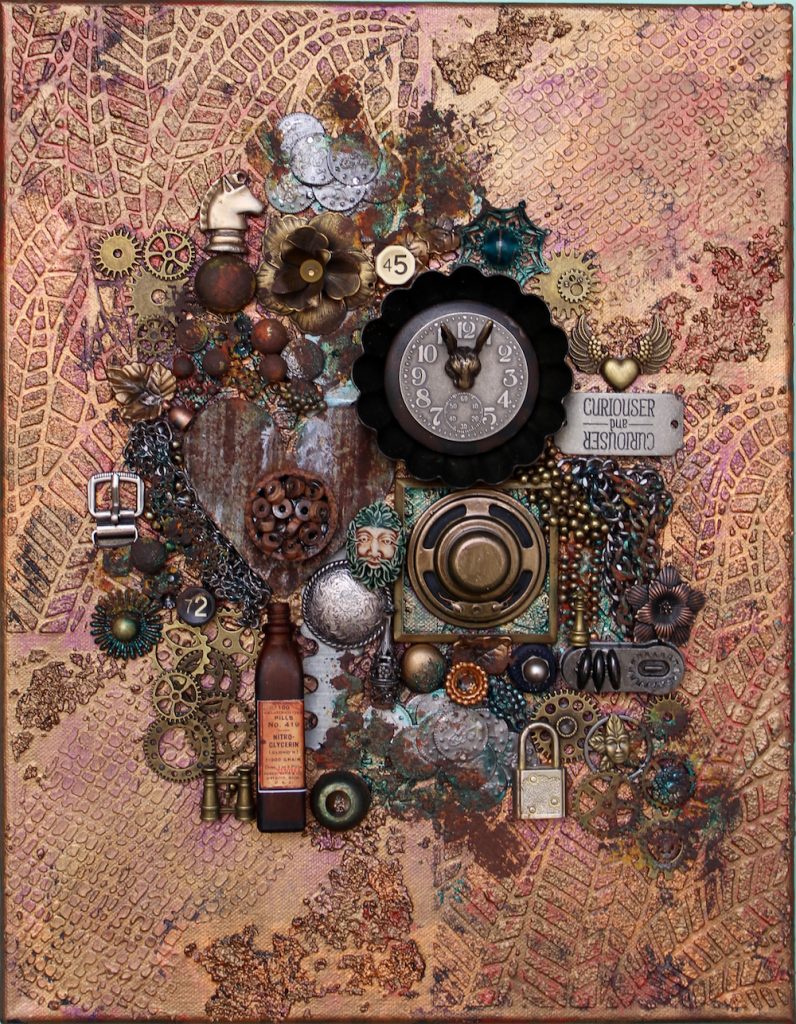 Finding a quote charm with a line from Alice in Wonderland, I was inspired to create a work even more whimsical than my usual fare. I started with a steampunk vibe and ended with a Alice in Steampunk Wonderland feel. It's a combination I plan to explore more in future artworks as the thought of blending the two rather captivates me and my imagination goes wild!
And now for the official artsy talk…
Curiouser and Curiouser
Steampunk Assemblage Art… with a touch of Alice in Wonderland. My steampunk version of Assemblage Art features the industrial and Victorian aspects of this engrossing science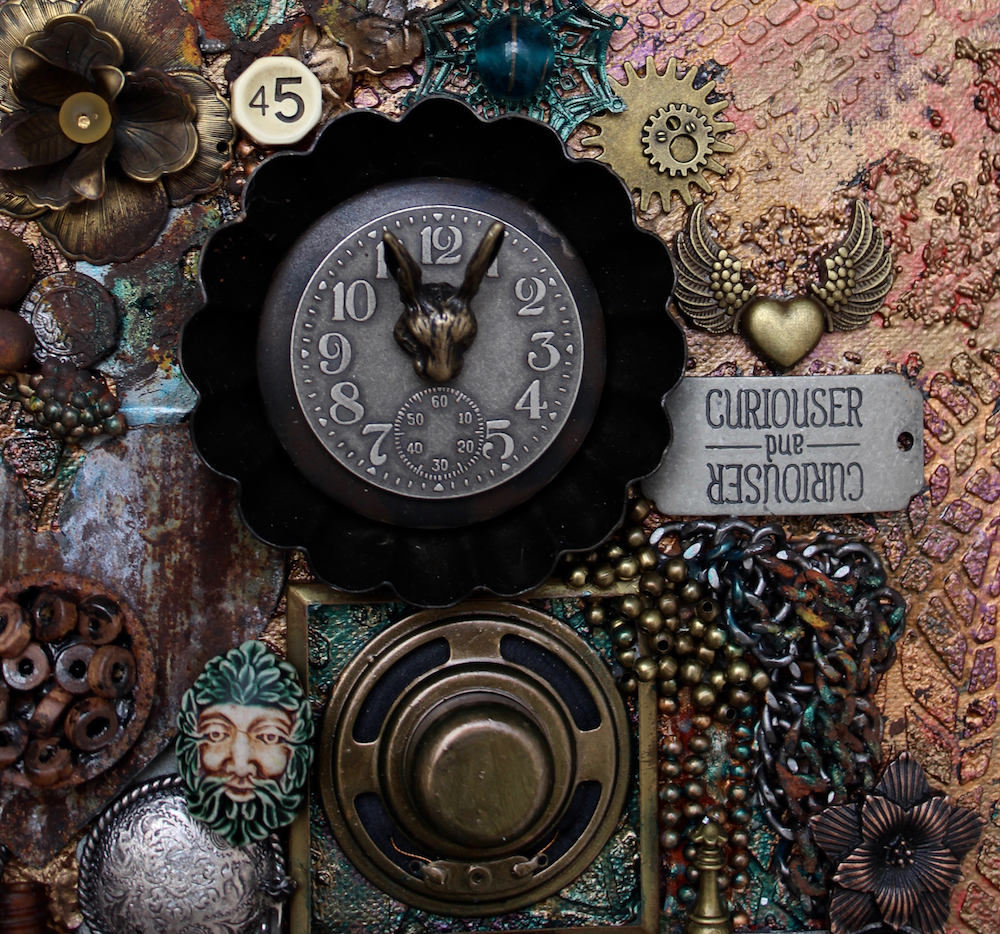 fantasy sub-genre leading to some rather fascinating collages. This time I've added a bit of whimsey with the word tag "Curiouser and Curiouser" from the famous tale. Look closely and you will see approximately 100 embellishments – both vintage and new – as well as dozens of metal beads.
On a 14.0″ x 11.0″ stretched canvas, the depth of this piece is 1.75″. The background has multiple coats and spritzes of paint with stenciled textured designs, hundreds of tiny beads, and rust paste providing additional dimension. Multiple layers of embellishments are then added to complete this 3D collage.
Vintage elements include coin charms, adding machine keys, chess knight bracelet link, bits of two beaded purses, jello mold, 2 types of chain, pill bottle, speaker, lock, various metal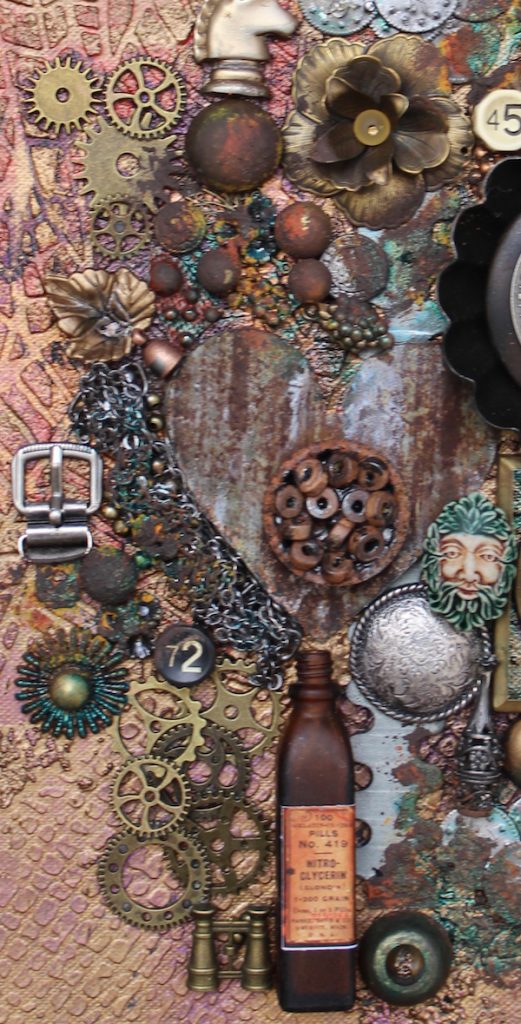 mechanisms, buttons, numerous 1980s jewelry makings, bracelet leaves, and beads.
Newer pieces complete this pure steampunk look with items such as gears, clock face, mortar tie, metal flowers, bottle cap, rabbit head, tin heart, winged heart, cabochons, word tag "Curiouser and Curiouser", watch buckle, gnome face, frame, miniature chess piece, flower face, juggling pin, binoculars, grapes, leaves, bolt head, wood rings, metal bell, wood half round, buttons, and metal beads.
Hangers are attached and, while I prefer the no-frame look, this is ready for framing. This piece will also display nicely on a large table easel.
Dimensions: 14.0″ x 11.0″ x 1.75″
$119.00
Available for purchase at my Etsy Shop
All Assemblage Art pieces sold at Art Creations by Vicky are original works from artist Vicky Hensley and one of a kind.